Last Updated on 01/05/2022 by Inside Tailgating
Whiskey is the perfect liquor for tailgating. It's extremely versatile and can be used in hot drinks when you're tailgating during football season, and iced drinks when you're tailgating for baseball. People also love whiskey because of the wonderful range of flavors. When it comes to packing your tailgating essentials, make sure to also grab a bottle of whiskey. You'll be amazed at how many great cocktails you can make. Here are just some of our favorite whiskey cocktails that are perfect for tailgating.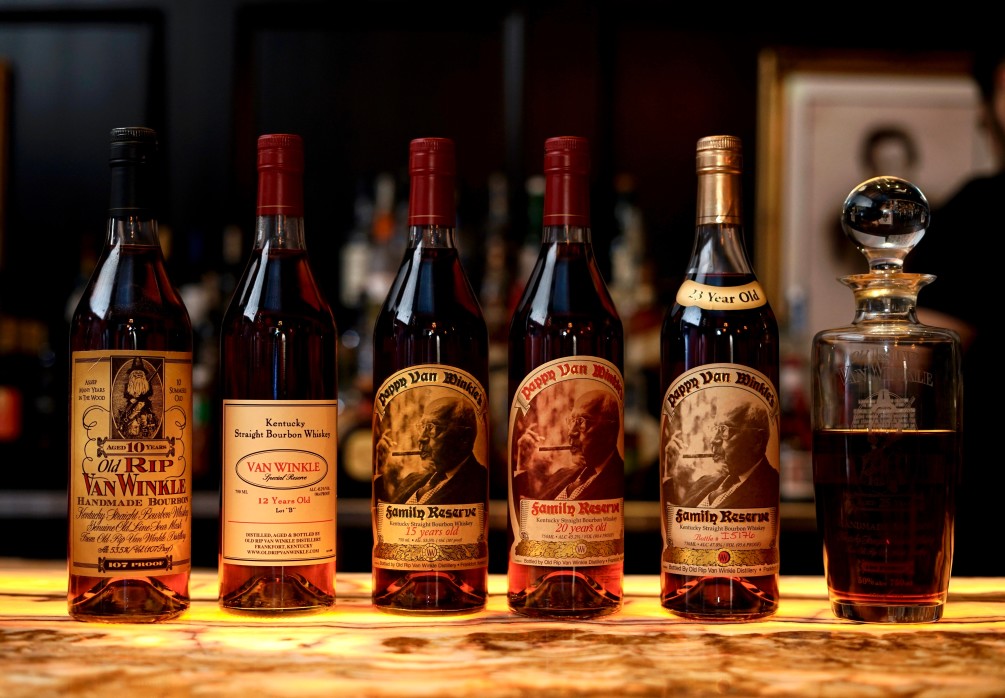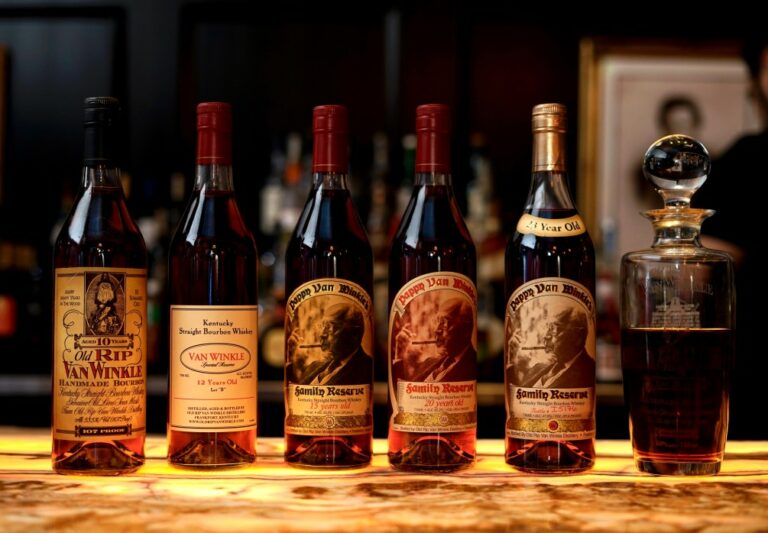 Whiskey Sour
We're starting off with one of our favorite tailgating essential cocktails. This classic was developed in the late 1800s and remains as one of the most popular whiskey cocktails.
Whiskey Sour Recipe
Ingredients
2

Oz

Four Roses Yellow Label

3/4

Oz

Fresh Lemon Juice

1

Tsp

Superfine Sugar

Slice of Lemon and Maraschino Cherry
Instructions
Shake and strain ingredients into an ice-filled sour glass.

Garnish with a lemon wedge and cherry.
As far as cocktails go, the Whiskey Sour is one of the simplest. Brought about more than a century ago, it is merely the combination of whiskey, citrus juice of some kind (though 9 times out of 10 it will be lemon) and a sweetening agent, usually granulated sugar or simple syrup.
Most of the time, it is the proportions of these ingredients that differentiate one recipe from another. Conservative examples call for a 1:2:3 ratio for the sweet, sour, and liquor elements, while some up the pucker factor to a whopping 6 to 1 sour to sweet.
Irish Maid
The Irish Maid and the Whiskey Sour have a lot in common. However, with the addition of cucumber, this cocktail is very refreshing for summer. The cocktail is absolutely perfect for celebrating St. Patrick's Day. Similar to a whiskey sour, this cocktail uses whiskey, lemon, and cucumber for a refreshing drink.
Irish Maid
Ingredients
2

Oz

Jameson Whiskey Casemates or Black

3

Slices of Cucumber

.5

Oz

Elderberry Liqueur

.75

Oz

Fresh Lemon Juice

.75

Oz

Simple Syrup with Honey (honey, optional)

Ice
Instructions
Into a shaking tin drop in two (2) slices of cucumber, using a muddler mash cucumbers.

Add whiskey, Elderberry liqueur, lemon juice, simple syrup and lots of ice.

Shake vigorously for 30 seconds.

Strain into a rocks glass filled with ice.

Garnish with a wheel of fresh cucumber.

Drink your St. Patty's drink responsibly, and never drink and drive.
It's perfect for cooling down your guests on hot summer days. We love this cocktail for tailgating because it's super easy to make but is really impressive. Cheers!
Fearless Redneck
The name alone piqued our tailgating essentials interest and we knew we had to try this cocktail. Using Jim Beam, this cocktail is a great option for your next tailgate. It can be a challenge to find a new cocktail that will be a hit with your friends. To meet this challenge, we ventured into Jim Beam country and came up with this killer cocktail to liven up your party, not to mention keep you wide awake when the work week catches up to you midway through the second half!
Fearless Redneck
Ingredients
2-3

Oz

Chilled Jim Beam Black Label Bourbon Whiskey

16

Oz

Chilled Sobe No Fear Energy Drink
Instructions
Pour into a large cup over ice and enjoy!
Inspired by the Kentucky and UCLA match up during March Madness, the Fearless Redneck is not just perfect for watching basketball, it's a great cocktail to bring to a tailgate.
Night & Day
We love digging around in classic cocktail recipes. This particular cocktail was a crowd favorite and was inspired by one of our favorite celebrities. Cole Porter, American composer and lyricist would have loved to tailgate. Of course, he wouldn't have partied at a sporting event. but a pre-show cocktail event would have been right up his alley. As one of Broadway's main songwriters, Porter was known for the wit and sophistication of his songs. His musicals include Anything Goes, Kiss Me, Kate and countless others.
Night & Day
Ingredients
3/4

Oz

Cognac

3/4

Oz

Rye Whiskey

3/4

Oz

Dry Vermouth

1/2

Oz

Maple Syrup

1

Dash

Peychaud's Bitters

1

Dash

Angostura Bitters

Garnish – Orange and Lemon Twists
Instructions
Shake with ice and strain into an ice-filled old-fashioned glass.
The Night & Day is one of his favorite drinks. We love this drink for tailgating especially on a Fall evening. The warm flavors and touch of maple syrup are rich and a great way to stay cozy during the game.
Old Fashioned
The Old Fashioned is probably the most popular whiskey cocktail. There are tons of different variations of this cocktail, but here is our favorite. Robb Spewak, co-host of The Mike O'Meara Show is well known for drinking an occasional Old Fashioned. And it is a drink that pairs well for any event.
Old Fashioned
Ingredients
Blended Whiskey

Crushed Ice

Sugar (Either granulated or cubes)

Bitters

Club Soda

An Orange

Maraschino Cherries
Instructions
Put 4 oz. of whiskey in a shaker with crushed ice, and add the sugar muddle and a teaspoon or so of maraschino cherry juice.

Shake to mix, 8 shakes or so.

Squeeze an orange wedge into the rocks glass

Add one maraschino cherry

Pour the contents of the shaker into your glass, and let set one minute.
Old Fashioned's were invented in the 1800s and the simple blend of bitters, warm whiskey, and citrus was a hit. It's also the official cocktail of Louisville, so it's a perfect cocktail for rooting for the Cardinals. We love sipping on an Old Fashioned during a homegate. It's the ideal drink to enjoy while watching the game. There are a lot of different takes on the Old Fashioned, but here is our take on it.
Hibiscus Bourbon Tea
As we move into the hot summer months, we want something cool to sip on during our tailgates. Hibiscus Bourbon Tea is extremely refreshing. Made with hibiscus-infused whiskey, black tea, and lemon, it's like a boozy Arnold Palmer.
Hibiscus Bourbon Tea
Ingredients
1 1/2

Oz

Whiskey Infused With Rokz Wild Hibiscus Infusion

1

Oz

Lemon Juice

1 1/2

Oz

Simple Syrup

5

Oz

Tea
Instructions
Infuse your favorite whiskey with rokz Wild Hibiscus Infusion (ideal infusing time – 4 days).

Add the lemon juice, simple syrup, tea and ice into a shaker, shake until well chilled – about 20 seconds.

Pour into a glass rimmed with rokz Citrus Petals Sugar.

Add the Wild Hibiscus infused whiskey in the glass and enjoy.

Garnish with a lemon slice. Enjoy!
This is the perfect cocktail to make in a large batch to serve the whole team. Find the infusing kit here (and check out some of their other fun flavors at Rokz) to add to your favorite whiskey. Then you can whip up this cocktail. Just make sure to serve over ice!
Belmont Breeze
We love checking out the cocktail menus at some of our favorite sporting events. This whiskey cocktail comes straight for the Belmont Stakes race. The Belmont Stakes race happens every year, although it doesn't seem to have the national prominence that the Kentucky Derby or Preakness Stakes have. At least not in terms of a party atmosphere.
Perhaps it's the lack of older women in hats that show at the Derby? Maybe it's the extreme partying, like the Preakness Infield debauchery.
Personally, I think it's a well known signature cocktail.
Belmont Breeze Cocktail
Ingredients
1 1/2

Oz

Bourbon Whiskey

1/2

Oz

Dry Sack Medium Dry Sherry

1/2

Oz

Fresh Lemon Juice

1/2

Oz

Simple Syrup

Splash of Orange Juice

Splash of Cranberry Juice

5

Mint Leaves

1

Mint Sprig

1

Orange Zest
Either way we here at Inside Tailgating want to make the Belmont a good party. Enjoy the horse racing at Belmont park while sipping on this delicious cocktail, the Belmont Breeze.
This drink was created by Dale DeGroff in 1998 to act as the new official cocktail of the Belmont Stakes. I am sure you will enjoy it as much as we do.
Check out these other delicious cocktails:
With these great cocktail recipes, it's no wonder whiskey has become one of our favorite tailgating essentials. Try some of these recipes and let us know what your favorite whiskey cocktail is for tailgating. Leave your answer in the comments or tag us on social media. Be sure to follow us on Facebook, Twitter, and Instagram for more recipes and tailgating tips.