Last Updated on 07/08/2021 by Inside Tailgating
A year ago, Sam Adams was serving its fruity new New England IPA creation at its tap room in Boston and watching it become its best-selling growler. Now, Sam Adams is marketing this refreshing new flavor to beer lovers nationwide.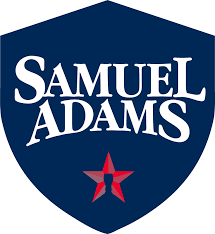 "New England IPAs originated in our backyard, but there are still plenty of drinkers across the country who haven't had a chance to try this unique style yet," said Jim Koch, Sam Adams founder and brewer. "Our brewers worked for more than a year to develop a brew with a distinctive set of flavor characteristics that involve unusual and novel brewing practices to give our version of a New England IPA its hazy, juicy and smooth character. We can't wait for drinkers to try it for themselves and see what the haze craze is all about!"
Before, their New England IPA was only available on draft at the Sam Adams brewery and at select bars and restaurants in the Boston area. Now it's available nationwide on draft. Starting in April, you can also get New England IPA in four-pack 16 oz. cans.
To find where New England IPA is available near you, visit www.samueladams.com/find-a-sam.
Sam Adams characterizes its New England IPA as a "medium-bodied, unfiltered brew with a slight sweetness that is perfectly balanced by the unique combination of Mosaic, Citra, Galaxy, Simcoe and Cascade hops. The hops bring a big fruited pineapple and grapefruit hop character to the beer, and at 35 IBUs, the brew is neither bitter nor harsh on drinkers' palates. At 6.8% ABV, the unfiltered IPA is a mouth-watering refresher with a smooth, clean finish that leaves drinkers wanting another sip." Sam Adams says the New England IPAs are juicier and not as bitter as the typical West Coast IPA.
With weather warming up and spring tailgating kicking into high gear, a New England IPA sounds like the perfect beer to pack!