Last Updated on 08/18/2021 by Inside Tailgating
We already knew Adam Jones, center fielder for the Baltimore Orioles was a cool guy – he got into baseball after seeing another Jones who wore No. 10 – Chipper Jones – play a game in his hometown of San Diego. (And a certain contributor for Inside Tailgating co-wrote Chipper Jones' autobiography "Ballplayer" due out April 4. But we digress.)
Then we found out Adam Jones hosts a tailgate party every year before a Baltimore Ravens game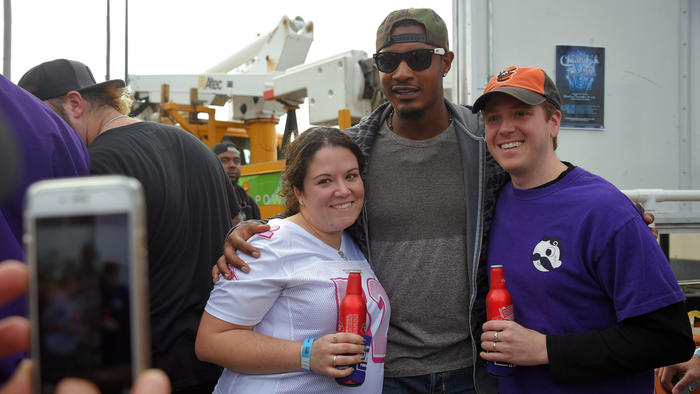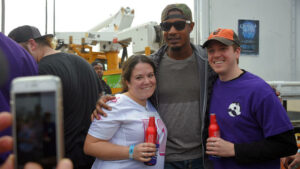 to raise money for Boys and Girls Club of Baltimore. All the better! Jones is hosting his fourth annual "#StayHungry Purple" tailgate before this Sunday's Ravens-Steelers game. The tailgate goes from 9 a.m. to 12:15 and will be held at Lot O, of course.
"Our message is 'Baltimore helping Baltimore,'" Jones told the CBS affiliate WJZ radio in Baltimore this week. "I'm not going outside the city looking for other people to help Baltimore. I'm looking for the people of Baltimore to invest in their own city, their own youth."
Jones has raised more than $30,000 over the first three years. The tailgate features quite the selection of local Baltimore fare, with everything from burgers and dogs, to pulled pork, oysters, tacos, you name it. Country music duo LoCash, including Baltimore native Chris Lucas, is performing. For more information read this account from masnsports or follow Jones on Twitter @SimplyAJ10.