Last Updated on 08/18/2021 by Inside Tailgating
Last weekend we got a stellar kickoff to college football, and the excitement just keeps coming as the NFL opens its 2017 season this weekend. The defending Super Bowl champs got it started Thursday night with their game against the Kansas City Chiefs, and this time – a year removed from "Deflategate" – they could take the field with quarterback Tom Brady, who is now 40 years old to create a great storyline all by himself. Meanwhile, here are five matchups to keep an eye on:
Jacksonville Jaguars at Houston Texans: This is sure to be as emotional an opener as the young the Houston Texans franchise has ever had, as it embraces a city which has endured the unbelievable hardship of Hurricane Harvey. Texans defensive lineman J.J. Watt has become a hero well beyond the football field for the $27 million (and counting) he has raised through a social media campaign toward hurricane relief. And let's not forget, this weekend is a good time for the Jaguars to be out of town too as Hurricane Irma bears down on Florida.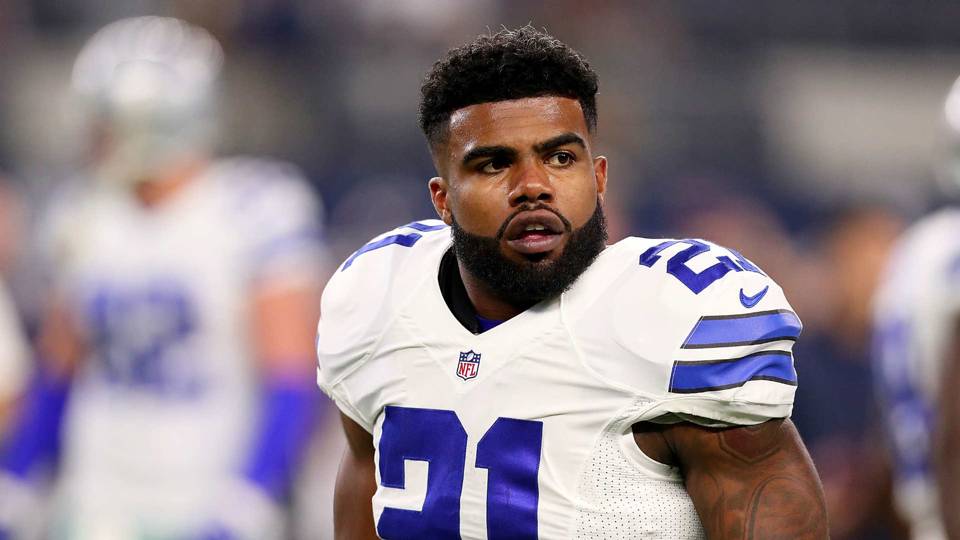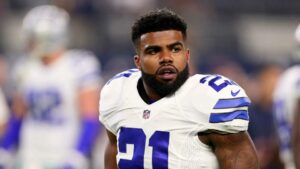 New York Giants at Dallas Cowboys. Cowboys running back Ezekiel Elliott will be suited up to play Sunday night, even though an arbitrator ruled to upheld the NFL's six-game suspension against him this week for violating the league's personal conduct policy over accusations of domestic violence. The NFL realized the arbitrator, who hadn't made his ruling as of Tuesday night, was leaving an open-ended timeline within the scheme of game prep. So now Elliot could play this week and begin serving his suspension next week, depending on what happens next in his legal showdown with the NFL. Indications are his lawyers might have a pretty good case, but the Cowboys will want to take advantage of his presence one way or another in a first-week divisional rivalry game.
Atlanta Falcons at Chicago Bears: The Falcons won't open their cool new Mercedes-Benz Stadium until next week when they host the Green Bay Packers in one of NFL's best matchups of week No. 2. Meanwhile, in their opener Sunday in Chicago, the Falcons are left to face questions about how they will respond to last year's Super Bowl flop in an overtime loss to the Patriots.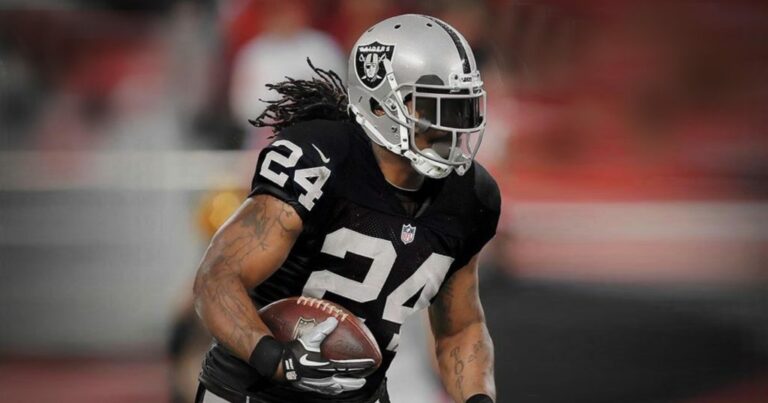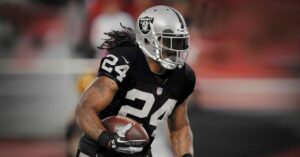 Oakland Raiders at Tennessee Titans: The Raiders aren't on the move for Las Vegas just yet – they've got at least two more seasons in Oakland – but the return of running back Marshawn Lynch makes this matchup intriguing. The 31-year-old Lynch came out of retirement after a year away from the NFL to play for his hometown team because he wanted to play for the Raiders before they move. Lynch rushed for 9,112 yards in nine seasons for the Seattle Seahawks, last playing in their divisional loss to the Carolina Panthers in January of 2016.
(Postponed) Miami Dolphins vs. Tampa Bay Buccaneers – One of the big storylines this weekend is the game not being played between the Dolphins and Buccaneers, which was postponed because of Hurricane Irma until Nov. 17, previously a bye date for both teams. Now both the Dolphins and Bucs will have to play 16 straight weeks, which might seem like bad news. But then again, maybe not for the Dolphins. The last time they played 16 straight games was during Hurricane Andrew in 1992 and they reached the AFC Championship game. The last time the Dolphins started a season on Sept. 17 – which they'll do next week against the Los Angeles (ahem) Chargers – they went 17-0 with a Super Bowl victory in 1972 for the NFL's only perfect season.