Last Updated on 04/15/2021 by Inside Tailgating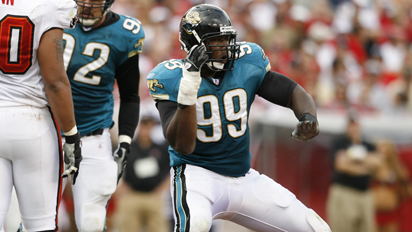 Where are you from Marcus? I grew up in Barney, GA.
Favorite college and pro teams…any idols as a kid?
My favorite teams growing up were the Miami Dolphins and the Georgia Bulldogs. My favorite player was Lawrence Taylor, for sure!
What is the first tailgating experience that you remember? (as a child, did you go to games and tailgate with friends and family…did you prepare meals or parties at home around games…)
My first true tailgating experience happened when I attended the University of Georgia. I lived in a rural area as a kid and we really didn't tailgate, but we barbecued all of the time. That's where I honed my barbecue skills.
Did you ever go to other sporting events like a NASCAR Race or Baseball game or other event and tailgate as a college player or pro? Did you have gatherings at your house or other players to watch other games?
As a player, I was never truly involved in the preparation of tailgating because I never really had the time. During the off-season, I would gather my friends together and host barbecues and things of the sort.
When you played at Georgia, Jacksonville, Buffalo, and New England; what was your awareness level of the tailgating culture at these different places? Either as a player or looking back on it now, what do you feel are the primary differences between college and pro tailgating? This can be team specific or geographic area specific or just college vs pro.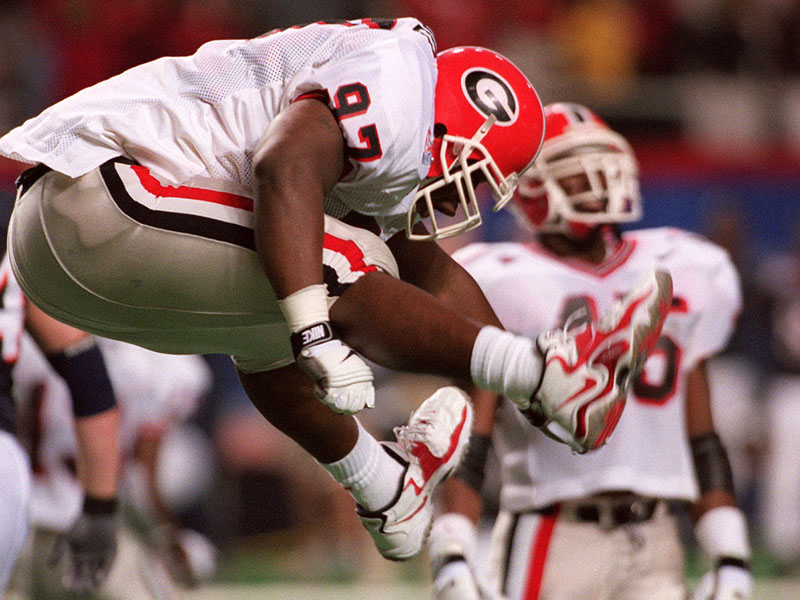 Like I said earlier, my first tailgating came about after the games at UGA. We would be going back to the dorms and we would get invited to taste people's food as they cooked out by the RVs. That's when I realized how serious it was for some people. It is also the first time that I was able to eat Caribou.
I got familiar with some of the true tailgating as I watched people camp out for days tailgating at the Georgia vs. Florida game. The tailgating in Buffalo reminded me of the tailgating at Georgia. These people took their tailgating serious, as they arrived days before the game with their RVs and grills. The tailgating culture in Jacksonville wasn't as noticeable to me as it was at Georgia and at Buffalo.
When and where was your first post retirement tailgate? What was that feeling and experience like? Now that you are retired do you consider yourself an avid tailgater? What are some experiences you have had since you retired?
Since I have retired from football, I consider myself a casual tailgater, as I have some friends who are very avid. They don't miss a chance to tailgate. I do travel to Jacksonville every year to tailgate at the Georgia/Florida game.
Do you organize tailgates or do you travel and join other groups ? What were your early influences and inspirations for cooking?
I began to enjoy barbecuing by helping my dad do so when I was younger.
Are you a planner or do you like to put things together last-minute?
I like to plan my events so I make sure I don't miss anything.
Do you have any favorite grills, tools, spices, marinades etc? I had a smoker built that I can attach to my truck and pull it wherever I need to go. I have my apron and my barbecue tools with me in my cooking case I usually don't tell my secrets, but Byron's Butt Rub is one of the best seasonings that I love to use.
Please share a couple of your favorite recipes with us? (Just the names not the steps) One of my favorite things to make is my world-famous "Beer Can" chicken.
Some of Marcus' specialties are his:
Killer Ribs
Smoked Boston Butt
Perfectly Pulled Brisket
Infamous Beer Can Chicken
I understand you have a passion / involvement with a custom car business. Have you been involved with customizing any vehicles for tailgating specifically or tailgating in mind? Do you have a favorite tailgating vehicle of yours or a desire for a specific customized vehicle? One day I would love to get me a food truck with my grill/smoker built on the back, so I can share my food with the world!
How many times have you attended the World's Largest Outdoor Cocktail Party game? I have attended the World's Largest Cocktail Party 4 times.
What is it like as a player and now as a fan? It was great as a player, but I think it's more fun as a fan. I still get to root for my beloved 'Dawgs' without having the pressure on me to help win the game.
Do you organize a tailgate party for the game or is it a group effort? It's a group effort to put everything together and to make our tailgate at the game awesome.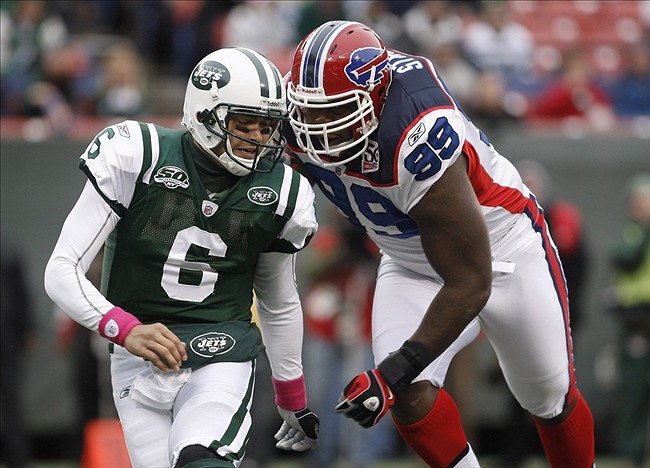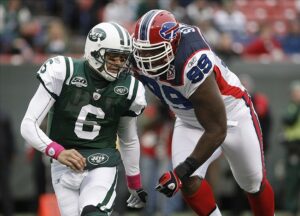 Do you tailgate with former players from Georgia and Florida? Who are they? Any trash talk or side wagers going on around the game? I have friends from both sides visit my tailgate. My former Jaguar teammates who went to Florida like Mike Peterson and Fred Taylor stop by and we all take smack to each other. But we all agree that my food is great, no matter what team wins.
Do you like to walk around and explore or do you pretty much have a central location and people come to you. It's so hectic out there, I just post up at a central location and I have my friends come to me.
Is there a specific menu just for this game? I don't have a certain menu, it's just whatever we feel like cooking at the time.
How many people tailgating?
We always end up with about 30-50 people. It's a great time.
Big Thanks to Marcus Stroud for his time…we love what you do and keep on cooking!!!