Last Updated on 08/18/2021 by Inside Tailgating
It's been just a year since the Vikings opened their state-of-the-art new stadium in downtown Minneapolis – US Bank Stadium – and already "progress" in the revitalized area is causing some headaches for tailgaters. We can sympathize, can't we?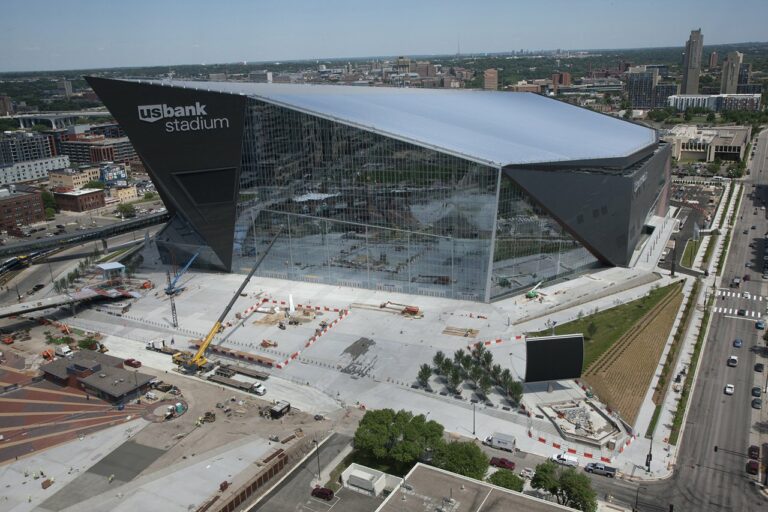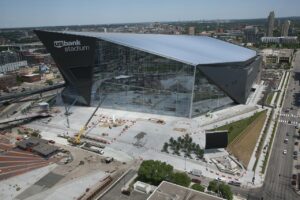 KSTP Channel 5 in Minneapolis reported this week that some 325 tailgating spaces have been eliminated, evicting Vikings fans used to having permits that secure places to park and enjoy the game day atmosphere. The owner of a private lot where they tailgated started construction in that space, so progress and business for him means tailgaters are out of luck.
The Vikings have offered these fans a chance to park in another nearby lot, but spaces are only guaranteed on a first-come-first-served basis. As we all know, it makes a big difference to be guaranteed a tailgating spot and to be not so sure.
This kind of push and pull between tailgaters and big business is happening all over the country, and it's of concern to tailgate traditionalists everywhere. In some ways tailgating a dying breed or at least a practice that's threatened by corporate America which wants to build readymade maximize dollars made from people who might normally tailgate on their own. They build their own tailgating facilities (like the Green Bay Packers have at Lambeau Field) or put tailgaters in satellite lots (like they will do with Raiders fans in Las Vegas) and ask them to shuttle into their new stadiums. Some Viking fans have said they might decide to sell their season tickets and stay home to watch games. When things like this happen, it's hard to blame them.
For more, check out this video from KSTP
.