Last Updated on 06/24/2021 by Inside Tailgating
Let me start by saying that this list is completely subjective. What you find mythical, or borderline unreal, in the world of sports is up to the individual. The importance of an event, the feeling it gives you when you walk into the stadium (or up to that first tee box) depends on what you are most passionate about, and quite practically, where you've been. This list makes it pretty obvious I've spent a lot of my life in the state of Georgia, where I spent 22 years as a sportswriter, five for the Macon Telegraph and 17 for the Atlanta Journal-Constitution.
So I preface this by saying for me these are five mythical places or sporting events that I've been to, where it almost felt like I was walking around in a dream. The overall feeling I had was simply….surreal. And what got me thinking about it was thinking about the U.S. Open being played this weekend at Pebble Beach. I've been there once and only spent a few minutes walking around but that's all I needed to know. Calendars of its beach-lined holes don't even look real and the only way it remotely seems that way is watching golfers walking along them this weekend. Happy Father's Day to all you Dads out there. What a tradition to always have the U.S. Open on this holiday!
1. Pebble Beach National Golf Course. My visit there was short and in many ways ill-advised. I was due at Candlestick Park to cover a Braves-Giants game that evening and I made the decision to drive 120 some odd miles south from San Francisco and back just so I could get a glimpse of Pebble Beach.. One flat tire or traffic jam and I would have had major explaining to do to my boss. But I was so close! Pebble Beach National was everything it was supposed to be. Lush grass, jutting cliffs, the beautiful Carmel Bay behind. The only thing that seemed to be missing was a unicorn trotting through. Seriously.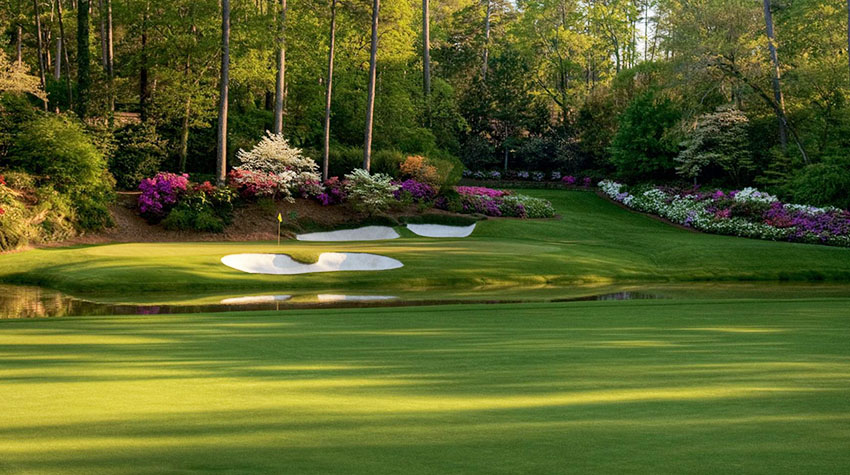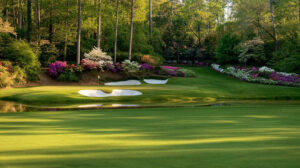 2. Augusta National . I didn't have to travel nearly as far to get a feel for this golf mecca but I was just as taken aback the first few times I attended the Masters . And going as a fan probably did the course and setting even more justice, because I was out walking around with friends, taking it all in, not worried so much about deadlines and who was doing what on the course. Not a blade of grass looks out of place. The grass is impossibly green. Azaleas. This is what heaven must look like.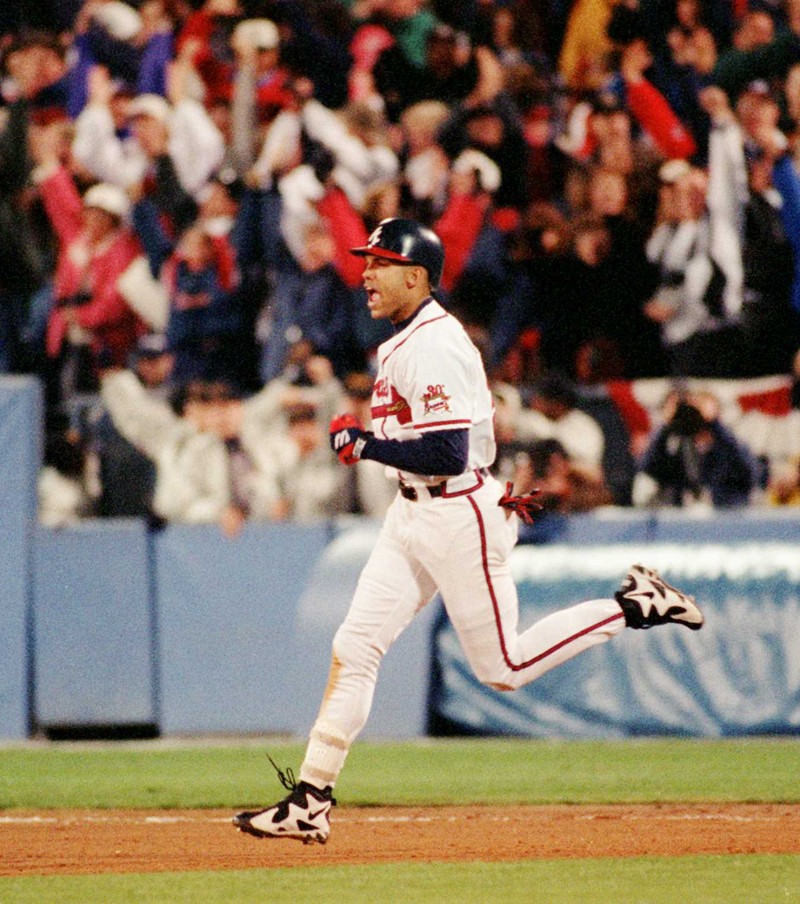 3. Atlanta Fulton County Stadium for Game 6 of 1995 World Series. So it was a cookie-cutter stadium, and a little dilapidated by the 1990s but to be inside it on the night the Atlanta Braves won their first and only World Series after a series of playoff defeats felt breathless. The tension of the 1-0 win over the Cleveland Indians mounted with every pitch and only compounded after David Justice hit the solo shot that redeemed him for taking Braves fans to task for being too laid back. They were anything but last night and I wouldn't have traded being there, typing away in the auxiliary press box in left field, for anything.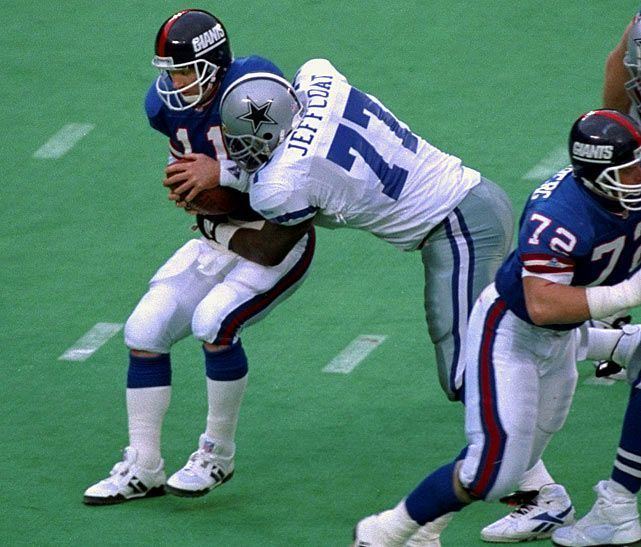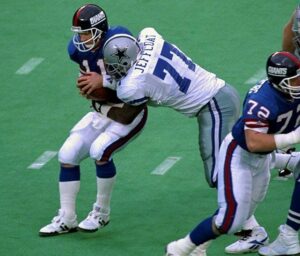 4 . Texas Stadium for the Dallas Cowboys vs. New York Giants in December of 1985, NFL East title on the line. AT&T Stadium has more bells and whistles now but Texas Stadium was Dallas Cowboy to me, a child of the 1970s who grew up watching Roger Staubach, Tony Dorsett, Randy White, and all the great Cowboys teams of the 1970s. I was born in Dallas but moved away when I was 4, so going back for a game when I was 15 was nothing short of surreal, Inside the stadium with the hole in it so God (wink) could watch his favorite team, I'll never forget watching defensive end Jim Jeffcoat bat and snare a 65-yard interception return to seal the win.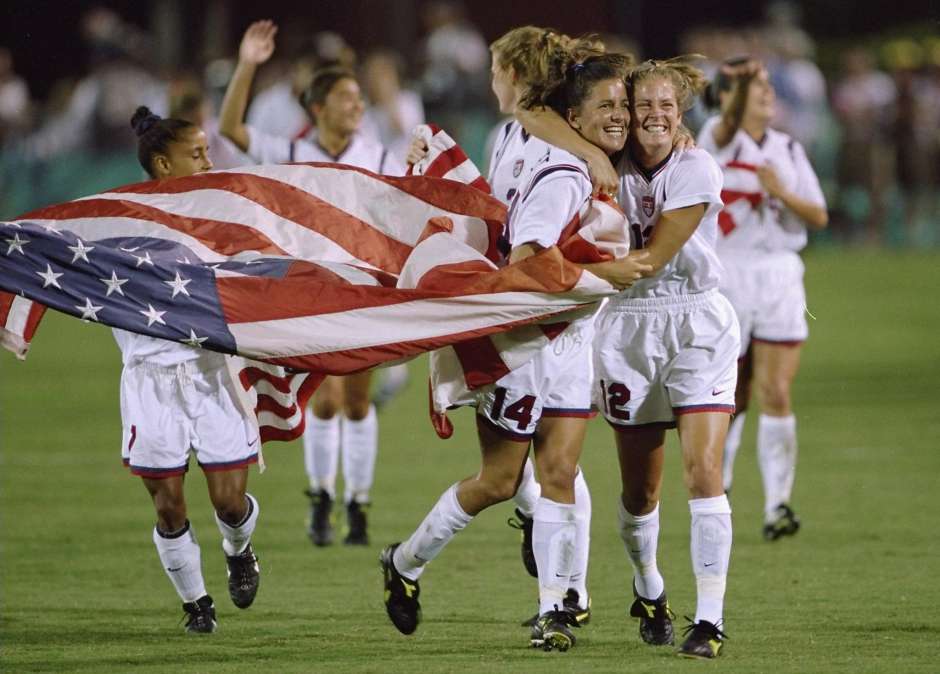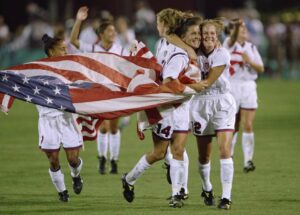 5. Sanford Stadium in Athens, GA during the 1996 Summer Olympics to watch the U.S. women's soccer team beat China 2-1 in the gold medal game. It's hard to explain now looking back on it, but to be in an SEC college football stadium packed with more than 76,000 fans watching women play sports was an incredible feeling. To that point it was the biggest crowd ever to watch a women's sporting event in the world. It felt important and special and surreal for this former high school soccer and field hockey player, To have the U.S. women's team win for its first gold medal in its first ever time playing soccer in the Olympics? All the better.