Last Updated on 06/24/2021 by Inside Tailgating
College basketball isn't necessarily a hotbed for tailgating culture, unless you're a Cameron Crazy at Duke and camp out for months leading up to the Duke-North Carolina game. But it's March Madness, which means the pregame scene has plenty to offer! Our correspondent Emma-Blake Byrum is taking a city-by-city look at the scene at each of the four NCAA tournament regional hosts, starting with the West and South regions that begin play on Thursday. Here's her take on Anaheim and Louisville and what you might find if you're lucky enough to be traveling to one of those cities. We will all be living vicariously through you!
By Emma-Blake Byrum, for Inside Tailgating
ANAHEIM
No. 1 Gonzaga vs. No. 4 Florida State, 7:09 p.m. EDT on Thursday
No. 2 Michigan vs. No. 3 Texas Tech, 9:39 p.m. EDT on Thursday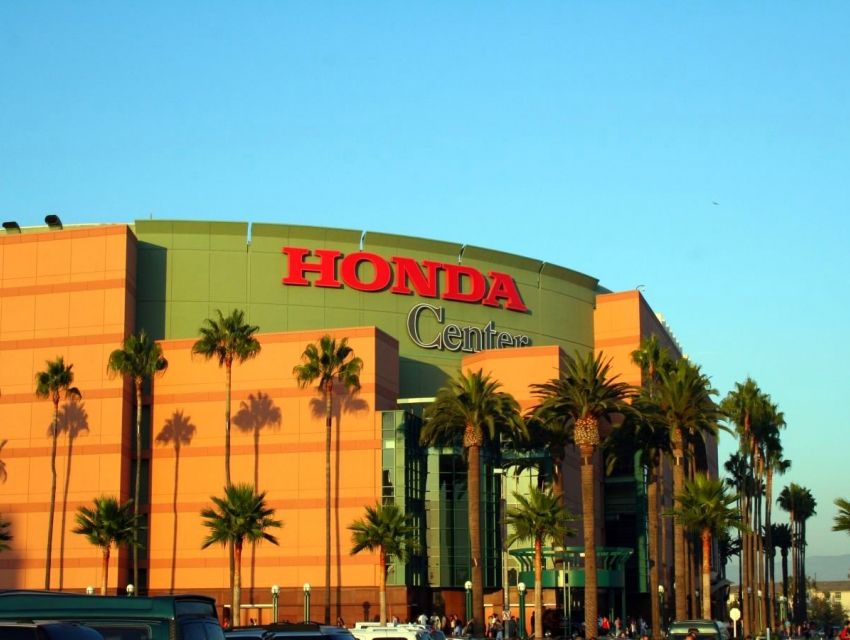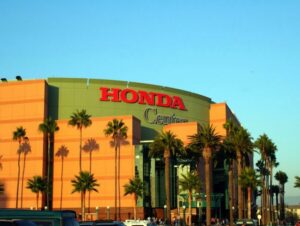 Anaheim offers the perfect mix of tailgating, basketball and family fun.
The West Regional will be played at the Honda Center, which is the official home of the Anaheim Ducks NHL team. The Honda Center is also home to various bars and restaurants, including the Standing "O" restaurant inside the venue. The "O" offers wings, burgers and beer, perfect food for a pre-game tailgating vibe.
As far as bars go, the Shock Top Terrace on the roof of the Honda Center and the Jack Daniels Old No. 7 Club make perfect spots to watch the games while enjoying your beverage of choice.
While you're waiting between rounds, Anaheim is home to Walt Disney's Disneyland, along with various other Disney Parks, the Hollywood sign, and the Los Angeles Angels, though the Angels are on the road in Oakland for their season opener this weekend.
LOUISVILLE
No. 2 Tennessee vs. No. 3 Purdue, 7:29 p.m. EDT on Thursday
No. 1 Virginia vs. No. 12 Oregon, 9:57 p.m. EDT on Thursday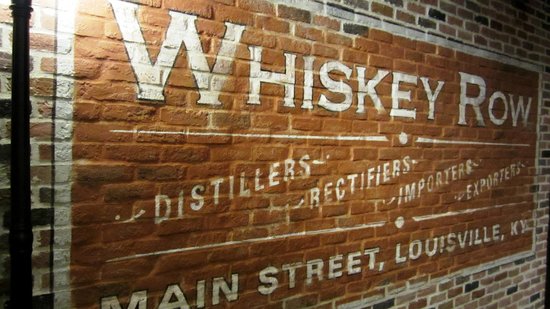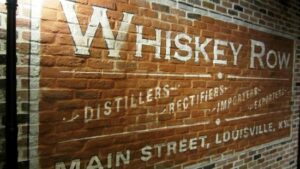 The South Regional is in a hotbed for both college basketball and bourbon, which make this venue a great place to travel for the NCAA tournament. KFC Yum! Center is usually home to the Louisville Cardinals, though they bowed out of the tournament in a Round of 64 loss to Minnesota.
This venue is one of the biggest arenas in college basketball, with a capacity of 22,090 for regular season games, third largest nationally behind only the Carrier Dome at Syracuse and Rupp Arena where Kentucky plays up the road in Lexington. Another unique aspect of this venue is the availability of liquor and other alcoholic beverages, uncommon among college basketball arenas.
For those who don't want to wait until tip-off to enjoy the local fare, Whiskey Row is right across Main Street from the KFC Yum! Center. Whiskey Row is several blocks of historic buildings that were used to store whiskey barrels and house distilleries dating back to the 1850s. Now Whiskey Row has been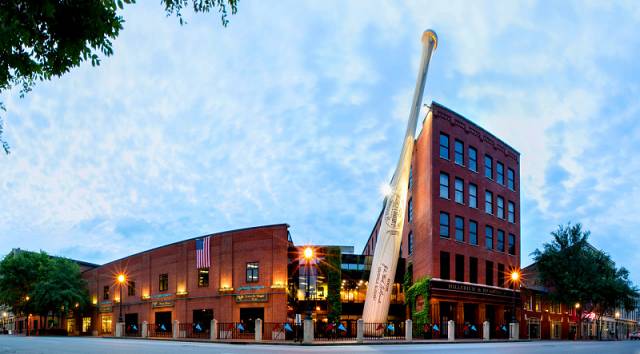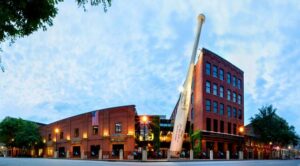 converted into luxury apartments, restaurants and retail stores. It's also home to bars like Troll Pub and The Sidebar.
For basketball and sports fans alike, there are many more sights to see close by. The Kentucky State athletic Hall of Fame and the Louisville Slugger Museum make for great pit stops between rounds.