Last Updated on 01/05/2022 by Inside Tailgating
Are you a die-hard tailgater who embraces a tailgating lifestyle? If you answered yes, then that is perfect because we are too!
It really doesn't matter if you're into homegating or tailgating. We are here to discuss subscription clubs that are perfect for both. This master guide will teach you about some of the top options. Then, if they seem like a good fit, you can subscribe to them and take your tailgating to a whole new level.
Subscription boxes allow tailgaters to get food, beverages, condiments, and other things delivered straight to your doorstep. There are so many new companies that are offering these types of services. So, it can be challenging to decide which subscriptions are worth it and which you can leave behind. We've simplified the process for you by evaluating them and seeing what they bring to the table.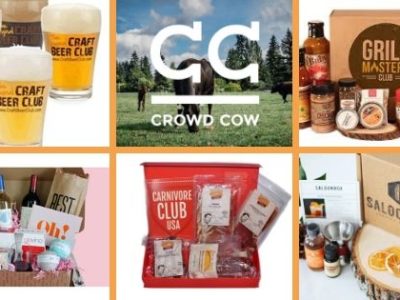 6 Subscription Boxes For Tailgaters
Want to get a head start on your holiday shopping? Check out our 6 choices for best subscription services for tailgaters. We focus on food and drink here – 3 food choices, and 3 beverages – but keep an eye out for a broader selection in our holiday gift guide coming in December. Meanwhile, these subscriptions are the kind of gift you secretly wish somebody would get for you!
1. CARNIVORE CLUB
If you're a foodie who loves meat, and you don't always want or have time to cook it, this is the subscription box for you! It's much more than cold cuts and sliced cheese from the grocery store. Individually packaged artisanal premium cured meats deliver a unique culinary experience each time it arrives on your doorstep. You can join the club for just the Classic Box for $39.99 (+ shipping) or the Snack Box for $24.99 (+ shipping) or order gift subscriptions in 3, 6 and 12 month increments. Each box contains 4-6 different types of handcrafted cured meats.
What's Included in November Boxes:
Classic Box: Tempesta Artisan Salumi
• Sliced Finocchiona
• Sliced Soppressata
• Piccante Nostrano
• PepperoniHot Snack Sticks
Snack Box: Stryve Biltong and Pork Barrel BBQ
• Original Biltong
• Teriyaki Biltong
• Spicy Peri Peri Biltong Stick
• Original BBQ Bacon Jerky
• Old Fashioned Maple Bacon Jerky
*Hot Bonus Tip: they also have a Tailgate Meat & Cheese Sampler set that comes with a beer bag cooler if you don't want a subscription.
2. CROWD COW
Crowd Cow offers high quality beef and meat that delivers farm (or ranch) to the table right to your door, with the bonus of full transparency of where the meat came from. The company got its name after co-founder Ethan Lowry suggested to a friend that they crowdfund a cow from a local ranch so they would know where their beef was coming from. Crowd Cow delivers high quality beef, meats and seafood in a fairly new subscription service that includes Ashton Kutcher and Joe Montana as two of its investors.
Five subscription choices, whether it's Japanese Wagyu (21 ozs) at $249/box Ground Beef (12 lbs) at $89/box, and you can schedule delivery in increments from two weeks to three months. The Farmer's Market Subscription ($129/box) is the ideal choice for variety.
What's typically included in the Farmer's Market Box:
• 12oz New York Strip Steaks (qty 2)
• 3lb Chuck Roast
• 1lb Ground Beef (qty 2)
• 12oz Thick-Cut Bacon
• 12oz Sweet Italian Sausage
• 3lb Whole Chicken
3. GRILL MASTERS CLUB
Items picked by a certified BBQ judge for Grill Masters Club will appeal to the aspiring pitmaster in your life. With a different theme for each box, you'll never see the same thing twice. Boxes include a range of items from rubs and sauces to grilling supplies and recipes. Sign up for a single box or subscribe for 3, 6 or 12 months of monthly deliveries.
What's Included per box:
• BBQ Sauce
• BBQ Rub
• Chef's Choice (a surprise item of the month which could be an accessory or favorite tasty treat)
• Wood Chips
Product Info and Recipes
*Hot Bonus Tip: they also have a tailgate food section if you don't want a subscription.
4. THE ORIGINAL CRAFT BEER CLUB
Do you like impressing your friends with new beers you've discovered from small batch craft brewers around the U.S.? The Original Craft Beer off the Month Club will deliver expert-selected microbrews directly to your (or your gift recipient's) door monthly, every other month or quarterly up to 12 months. You can choose 12 or 24 beers per shipment for $42 and $80 respectively. These American craft beer sommeliers make their selections after tasting hundreds of microbrews each year, so all you have to do is chill, open and enjoy.
What's Included per box:
• 12 12oz craft beers
or 24 12oz craft beers
• 4 different styles
or 6 different styles
• 3 beers of each style
• 2 different craft breweries featured
• Monthly Beer Club Newsletter
5. SALOONBOX
Aspiring mixologists can expand their repertoire with SaloonBox, the monthly craft cocktail DIY kit. Without having to buy full size bottles of alcohol or ingredients to try something new, this subscription gives you only what you need to make two different cocktails for two people. It's an easy way to serve up craft cocktails created by experienced mixologists both at home or at a tailgate. Choose from month to month, 3, 6 or 12 month prepay options starting at $58.99/box (shipping included).
What's included per box:
• Ingredient checklist
• 2 recipes
• Information on the mixologist and ingredients
• Small batch mixers and garnishes
• Top shelf spirits (which may be shipped separately) in smaller quantities often not available to the public
*Hot Bonus Tip: party sized kits have arrived just in time for the holidays.
6. VINEOH!
Ladies, this one is especially for you! Described as "a new lifestyle subscription box company for today's woman to relax, recharge and unwind," each quarterly box is seasonal and comes with two full-sized bottles of premium custom wine and "fun surprises." Box prices start at $59.99 (shipping included) and contain crowd-pleasing wines to either share at a tailgate – or savor at home in your own little self-care celebration featuring items like a fragrant candle, cookies, terry cloth hair turban towel, cucumber eye gel patches and a cute necklace.
What's included per box:
• 2 full sized bottles of premium wine
• 5-6 full sized fun, rejuvenating or tasty surprises
• An overview card listing all included items and wines
• Individual item description cards
P.S. Hello family members, this is a good option if looking for a gift for me ;).
Join Grill Masters Club To Spice Up Tailgates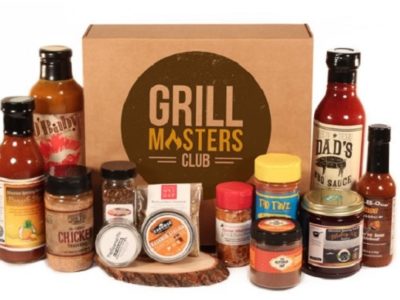 We know that we spoke of the Grill Masters Club a bit above, but we're elaborating on it more here because it's so good. It has amazed us with the arrival of every package, and the hope is that it will do the same for you. With that being said, let's see what this program has to offer.
Grill Masters Club is like Blue Apron for tailgating. What a fabulous concept, and a great way to liven up your tailgating menu. When you subscribe to Grill Masters, you receive a box in the mail every month containing four or five new BBQ sauces, rubs and recipes, wood chips, and a chef's surprise, such as a new accessory or sauce from a BBQ judge. You'll never fall into a BBQ rut again, and it's a great gift idea for the grill masters and tailgaters if your life. It's a great way to learn about what's new in BBQ grilling and to connect with other people who are passionate about it. Click here to find out more.
Craft Beer Club Gets Beer From Across U.S. To Your Doorstep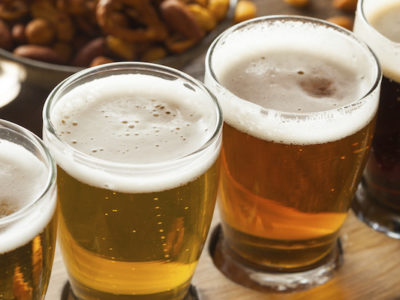 It only fits that we give the Original Craft Beer Club more attention here today too. Why? Because it is a stellar service that deserves some recognition, that's why. Even if you don't like beer, that doesn't mean others you invite to your tailgate won't. Therefore, you should have some on hand for whoever wants it to enjoy, and that is where this club comes into play.
Love craft beer, but tired of your local offerings? Want to spice up the selection in your cooler for tailgates this fall without having to purchase a bunch of new beer you might not like? The original Craft Beer Club is a great solution! This is a mail order club for craft beer lovers that brings the best from independent craft breweries across the country to your doorstep.
HOW ORIGINAL CRAFT BEER CLUB WORKS:
For $42 a month, you get a 12-pack of beer from two craft brewers, with two flavors from each – so that's four styles of beer, three bottles each (or cans, which are featured three times per year) – shipped directly to you. You can choose to have beer sent monthly, every other month, or four times a year. There is no membership fee and you can cancel at any point. The Craft Beer Club also makes a great gift. You can gift from 1-12 shipments. Talk about getting way ahead on some ideas for Christmas! And shipping is free in the 48 states in the contiguous U.S.
Some of the club's recent selections include Bayou Teche India Pale Ale from South Louisiana, Black Hog Brown Ale from central Connecticut, and Black Tooth American Blonde Ale from Sheridan, Wyoming. As their website explains, each monthly selection is produced by small-production, independent, artisan, craft brewers who use traditional brewing ingredients with creative techniques and time-honored brewing methods to create their brews.
Some subscription services are excellent for tailgating, and we've given you the names of plenty to try.. They could be what your tailgates and homegates have been missing. So, give them a shot and watch as they go above and beyond exceeding your expectations.