Last Updated on 08/18/2021 by Inside Tailgating
Of course, we love the spirt and lifestyle of tailgating already, but when you combine it with a charitable cause? Well, we are a little beside ourselves. That's what one group of the Alabama faithful is doing in Atlanta this weekend when they host a tailgate before the Chick-fil-A Peach Bowl to raise money for a fellow Alabama alum whose child was born with a rare illness.
According to this report from Fox 5 Atlanta, Jennings Emerson was born with Hereditary Hemorrhagic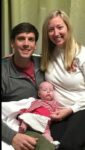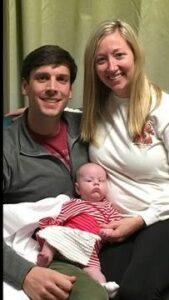 Telangiec (HHT), a serious brain bleeding disorder. She has spent 12 weeks at Egleston Children's Hospital, where her parents, Stuart and Courtney Emerson, will be pulling on the No. 1 Crimson Tide vs. the No. 4 Washington Huskies Saturday at 3 p.m. in a game played at the Georgia Dome. The event will be held at Mount Gilead Baptist Church, beginning at 10:30 a.m. Saturday.
Alabama fans know their way around a tailgate. They are serious about it. And this is a seriously great idea too. This is the third year their fans have tailgated for a cause. We should all follow their lead.
It's just a heartwarming story to begin this New Year's weekend, reminding us all to take a minute to count our blessings, watch a little football, and donate (click here) if inspired to do so. The organizers set a goal of raising $35,000 and had already reached $54.639 as of Friday afternoon.
All the best to you and your families in 2017 from those of us on the crew at Inside Tailgating.