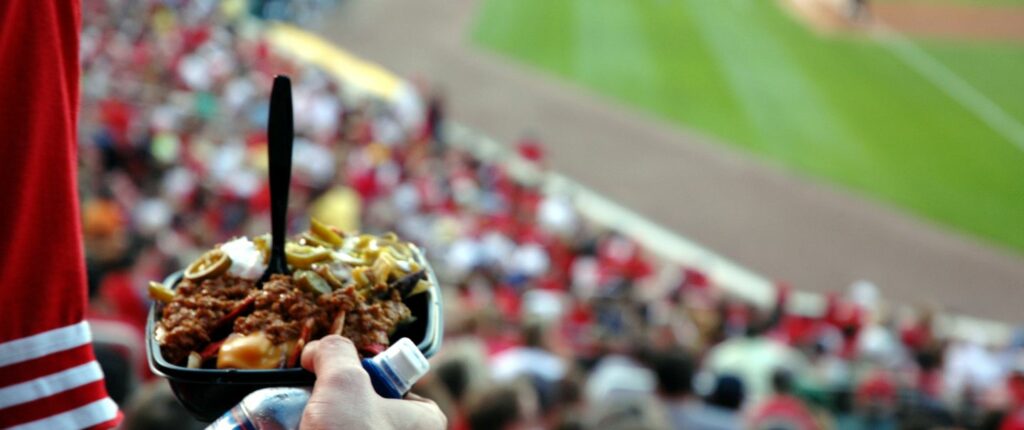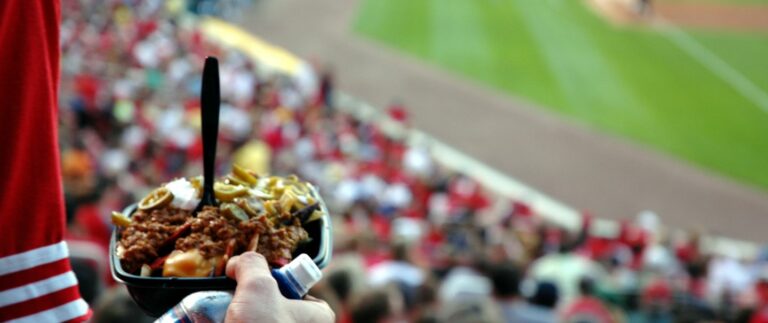 Baseball season is here again. While not everyone will get to enjoy the festivities in person, there's nothing stopping you from rooting for your favorite team from your home turf. We've rounded up some of the tastiest baseball eats and tips on how to whip them up right at home while you're checking the MLB scores. The best ballpark food is messy, carb-heavy, and above all, nostalgic.
Whether you are hosting a socially distanced game day party at home or watching the fun with just your immediate family, we've got the perfect list of menu items for you. Here you'll find a nice mix of trendy items, evergreen classics, and riffs on nostalgic bites to choose from.
With our flavor suggestions and tips on toppings and sauces, you'll have endless options for making the best MLB ballpark food at home. Happy homegating!
7 Best Ballpark Food types
Hot Dogs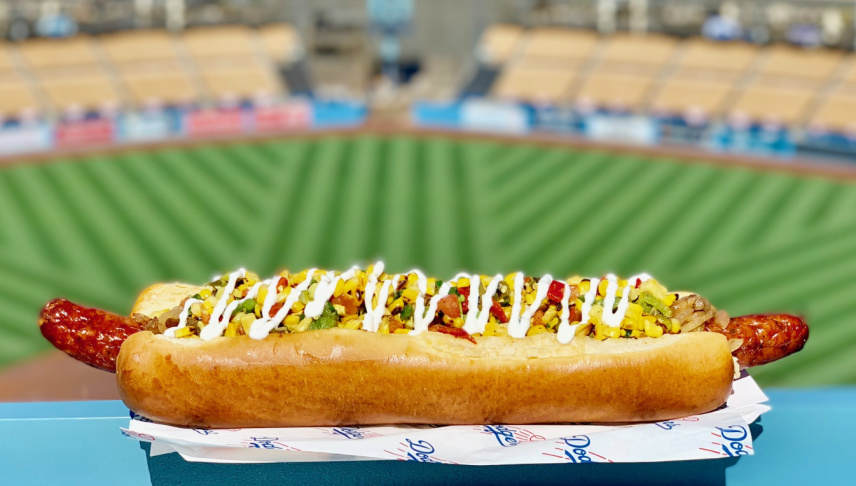 The American game day classic is the first food item that comes to mind when one thinks of ballpark food. Obviously, Fenway Park is home to the most famous hot dogs in baseball. But really, a version of this juicy, messy bite of yumminess can be sampled at virtually any MLB stadium across the country.
Rangers Ball Park offers the Big Dog, a massive chunk of the hot dog with chili, nacho cheese, and grilled onions that prove that Texans do it best. And you can find hot dogs with a southwestern twist at Arizona's Chase Field stadium. There's also the legendary Dodgers Dog at Dodgers stadium.
The best part is the endless possibilities of customization. You can go for the tried and tested steamed dog, or go all out, grill that bad boy, and smother it with creative toppings. Better yet, why not make it a buffet-style feast with a variety of pre-cooked toppings that guests can use to make their own unique versions. You can't go wrong with making this all-time favorite ballpark food at home.
Some of our topping suggestions:
Roasted/Boiled Peanuts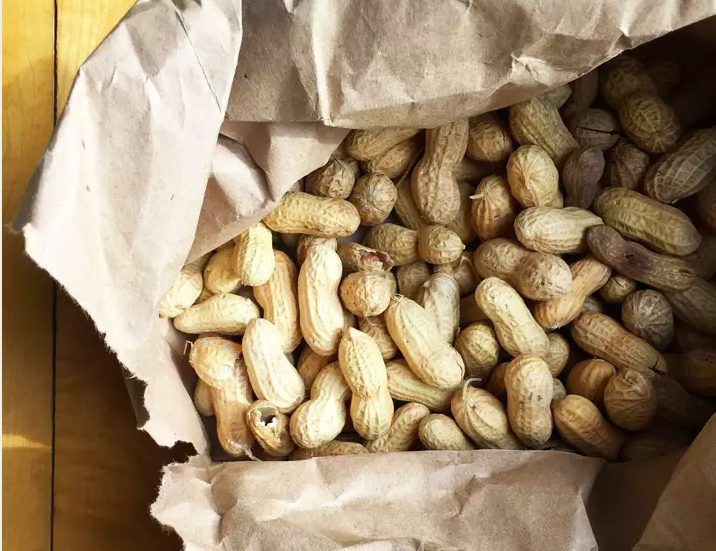 Bear with us. Yes, we said peanuts. Now you might think how boring. But we disagree. Not only are peanuts filling, but they are so convenient to whip up. You don't need special skills, and let's be real, the portability factor makes them especially appealing for tailgate fans. We would even venture to say they are the best ballpark food.
Okay, maybe not the best. But definitely, the easiest to make at home. Again, there are endless possibilities to create your very own bag of crispy delights. And bonus, peanuts make great accompaniments for MLB opening day drinks or creative baseball cocktails. Roast them to bring out the additional flavor. Or go the nostalgic boiled peanuts route. If you want to be fancy, make your own spice mix to cover these delicious bites or use a store-bought flavor bomb. Get creative and have fun.
Some of our flavor suggestions:
Tacos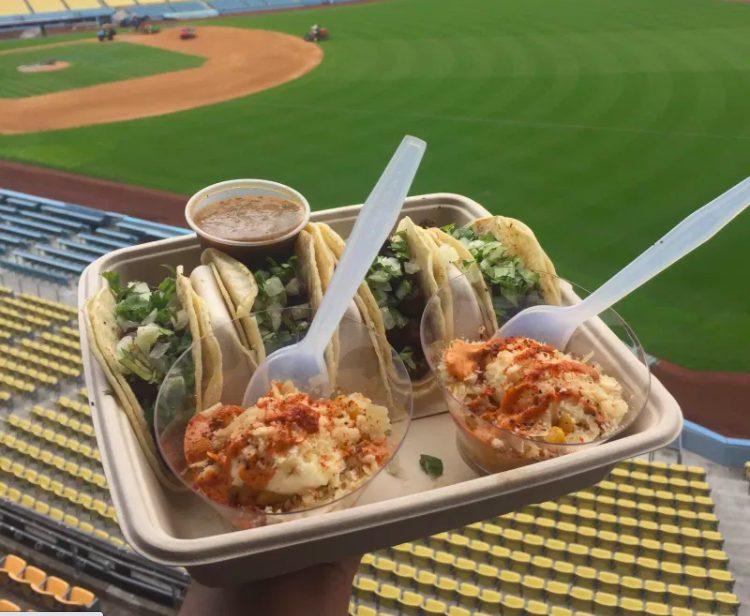 This all-time reliable Mexican standby finds pride of place in many baseball stadiums across America. You can find great Carnitas Tacos at the popular Chronic Tacos in Angels Stadium, California. Or a great twist on this Mexican favorite with the Ahi Poke tacos at Petco Park, San Diego. Load your tacos with the flavors of summer-think corn, fresh herbs, and juicy tomatoes. Or go international with a Korean barbeque version with kimchi and sriracha mayo. You really can't go wrong with this versatile ballpark food favorite.
Some of our flavor suggestions:
Pretzels with Mustard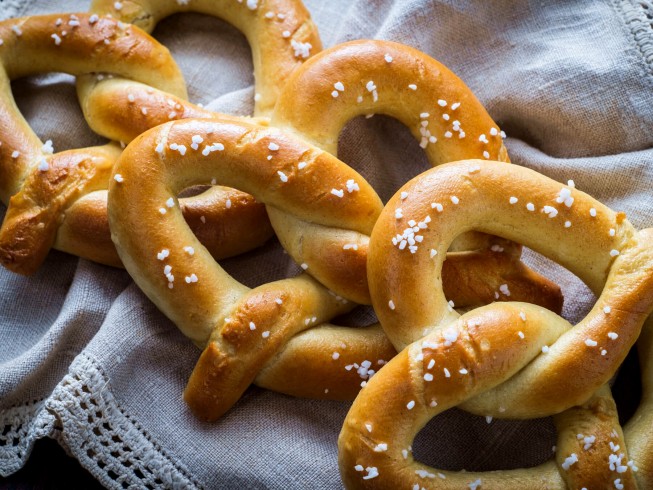 While you can go super fancy at your tailgate party, there's nothing quite like drinking a cold beer while cheering your team. Beer ranks pretty high on the list of best ballpark food and drinks. And nothing cuts through the buzz of beer quite like a soft pretzel with zingy mustard relish. Much like hot dogs, you are sure to find pretzels at almost all baseball stadiums. Try the giant North Side Twist at Wrigley Field. Or the monster Bratzel dog at Busch Stadium in St Louis. There's also the enormous pretzel pastrami sandwich at Wazee market in Coors Field Stadium.
When cooking at home, you can try stuffing pretzels with any creative combinations you come up with. Try mixing flavors from your favorite cuisine into this traditional German bread. One of the best baseball stadium food, the pretzel is a great base for various flavors.
Some flavor and stuffing suggestions:
Nachos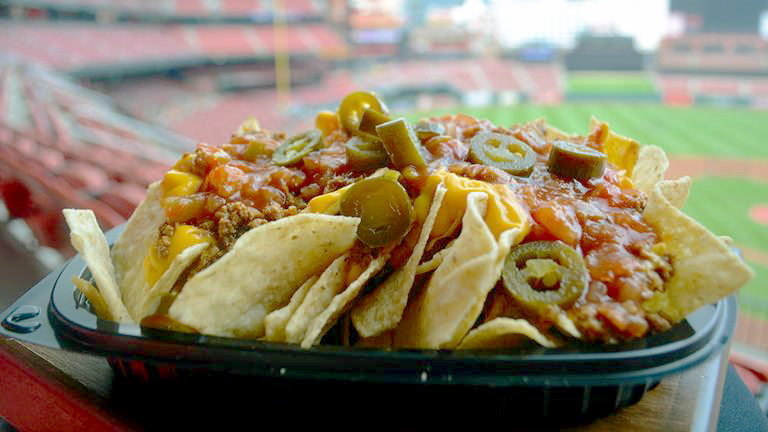 Nachos are another ubiquitous baseball bite. And you will find many variations across the states. You can try the deconstructed shawarma nachos at Comerica Park. A great melding of Middle Eastern flavors with Mexican cuisine, this dish contains hummus, garlic sauce, shredded chicken, lettuce, tomato — atop freshly baked pita chips. Or the jerk chicken nachos at AT&T Park. Then there's always the cutely named tot'chos-basically tater tot nachos at Globe Life Park.
When attempting these at home, you can make your very own chef-y combinations. And if you're cooking for a crowd, best believe your guests are sure to rank these as the best ballpark food.
Some of our flavor and topping suggestions:
Sandwiches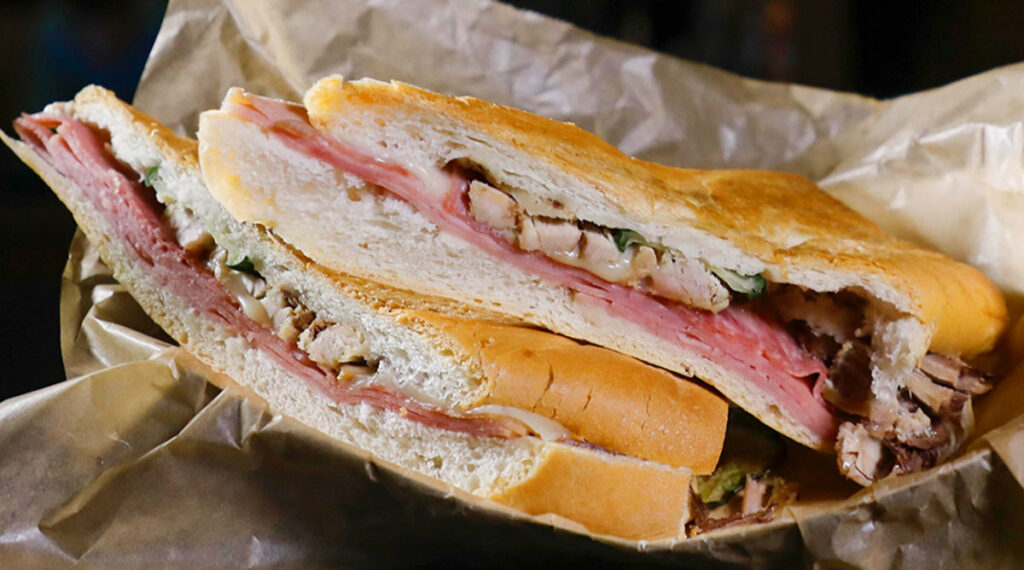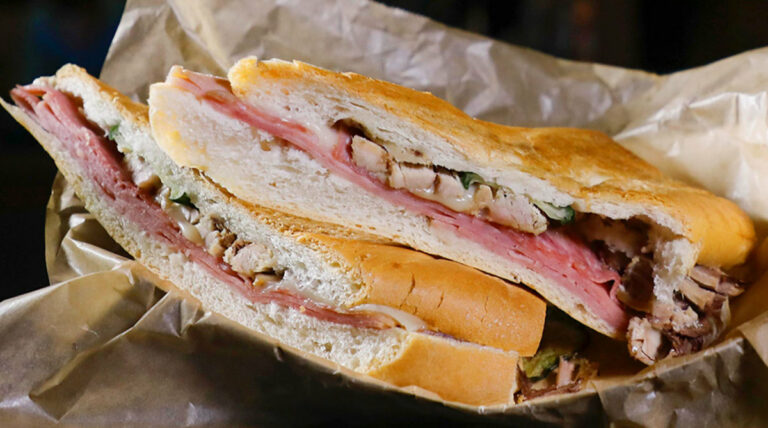 This standard MLB ballpark food staple comes in endless variations. And the best part – it's a complete and wholesome meal that you can carry in one hand without worrying about spills. Add more veggies or meat as per your liking, and you'll have enough energy to cheer your team through an entire game without getting up for more food.
Try the heavy-hitting, all-rounder Cuban sandwich at Tropicana Field with its mouth-tingling combination of ham, pork, Swiss cheese, and salami on toasted Cuban bread. Or the ever-popular Philly cheesesteak at Tony Luke's in Citizens Bank Park.
When cooking at home, you can go wild with the modifications-as long as you have the basics in place, you can let your mind soar. Start with any good quality bread- try a soft Chinese bao bun, French baguette for making Vietnamese banh mi sandwiches, or chewy Pita bread for a flavorful Middle Eastern falafel sandwich. Then add in your favorite veggies and sauces. And you've got a perfect all-in-one meal. The quality of bread and meat is what truly sets a great sandwich apart from a mediocre one. So, make sure to only get the best.
Some of our flavor suggestions:
Fries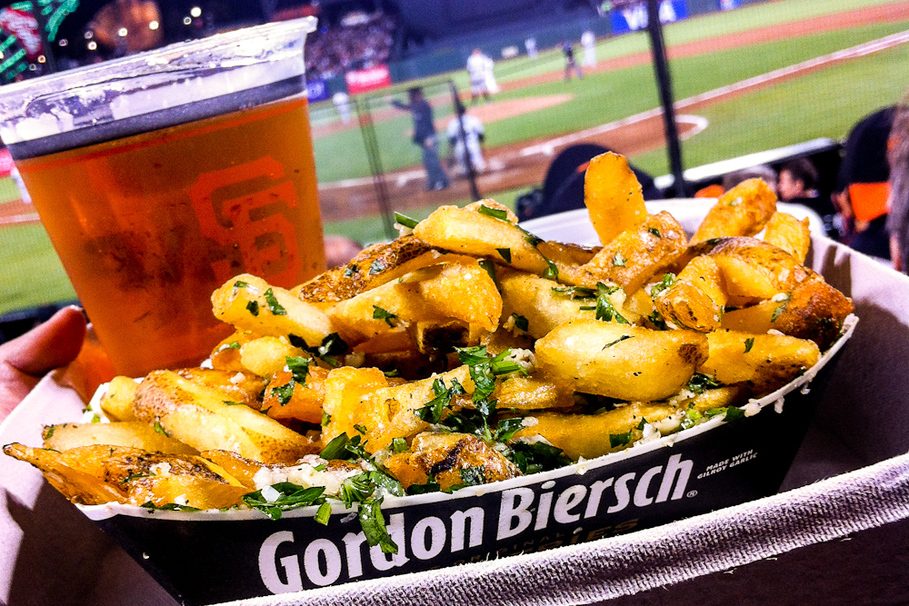 Another easy-to-cook at-home bite, fries are the most popular ballpark food or just generally food by far. These universal favorites can be found at almost all baseball stadiums. And much like peanuts, pair well with game-day major league drinks. There's nothing like a cold glass of beer with a side of fries to get you into nostalgia mode, even if you are participating in the festivities from your couch.
Try the Gilroy garlic fries at AT&T Park or the Maryland crab version of Chesapeake fries at Oriole Park. And if you are cooking for a group at home, make sure to fry in batches after pre-soaking the spuds in water to get crispier fries. Go nuts with the toppings. Have a couple of mixes handy for everyone to make their own. Or make individual pre-mixed small cones for guests to enjoy at their leisure. You will not go wrong with serving this super popular and mobile ballpark food at home. Kids and adults alike will appreciate these humble spuds doused in fun, flavorful combinations.
Some of our topping and dip suggestions:
Stay safe and enjoy homegating with the best MLB eats. Don't forget to add that Craft Beer Club subscription so you're pairing good brew with all your yummy ballpark bites! Need some beer guidance, check out our Beer 101 Guide.
Bookmark our suggestions for the best ballpark food at baseball stadiums for your next in-person visit and comment below on your favorite. Make sure to like, share and follow, plus tag us on social media when posting about all your tailgating fun.