Last Updated on 06/25/2021 by Inside Tailgating
At first blush, I figured what an awesome sight for a national championship game in college football: Levi's Stadium, home of the San Francisco 49ers. A beautiful state-of-the-art stadium in a breath-taking part of the country. This isn't your every-few-years trip to New Orleans, or the Orange Bowl, for these Alabama and Clemson fans – this is a coast-to-coast, once in a lifetime trip. Imagine the fleet of Alabama and Clemson RVs taking a week plus to drive across country and showing up en masse to give the Bay Area a taste of what college football in the South is all about. It's a road trip for the ages!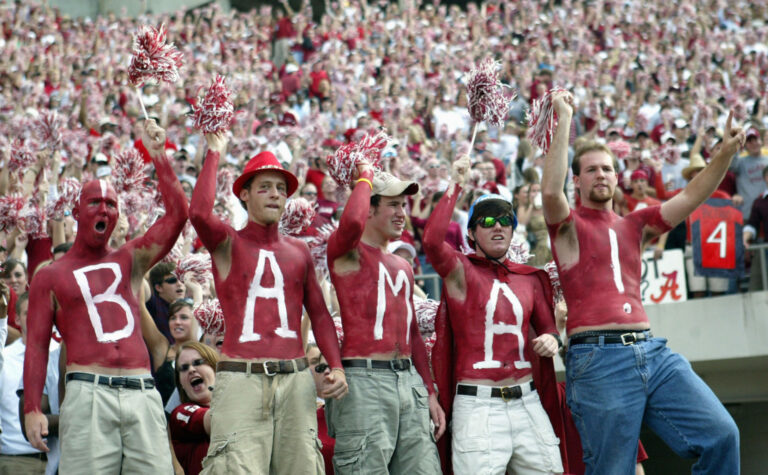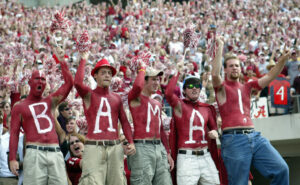 But then, see, I'm not actually making the trip. I'll be watching on TV like most of the rest of you guys. Because of the sheer expense and inconvenience of this kind of trip for so many, two of the powerhouses in college football still might not fill the stadium come Monday night. Tickets have been sold, mind you, but that's because of the schools' and corporate obligations, not because people have bought them and plan to put their fannies in the seats. I just read an article in the Anniston (Ala.) Star which said tickets in the upper deck are going for not only less than face value, but less than half of face value, on major online ticket outlets like StubHub. ($118.75 for $475 seats, for example.) When these two teams met in the championship game in Tampa two years ago, the cheapest ticket on game day, after prices started coming back down, was $1,700.
Sure, some college football fans might be sick of seeing Alabama vs. Clemson in the College Football Playoff; this is their third national championship meeting in the past four years (in addition to meeting in the semifinals last year.) But don't fans also want to see the two best teams in the country matching up? I know TV executives do, and I think this is what you've got (Sorry, Georgia, your loss to Texas left me a little less empathetic to your argument.) But even with a dream match-up, locals in the Bay Area – not known for caring much about college football – aren't expected to come out, meaning the onus to fill the 70,000 or so seats falls purely on Alabama and Clemson fans, who might already be tapped out from trips for semifinal games in Miami and Dallas, respectively. Hotels and airfare to San Francisco are not cheap, and that's not including the price of tickets and meals and transportation once you get there. Levi's Stadium is actually in Santa Clara, an hour south of San Francisco, which means traffic is an issue too. Kickoff is at 5 p.m. local time Monday, at the height of rush hour.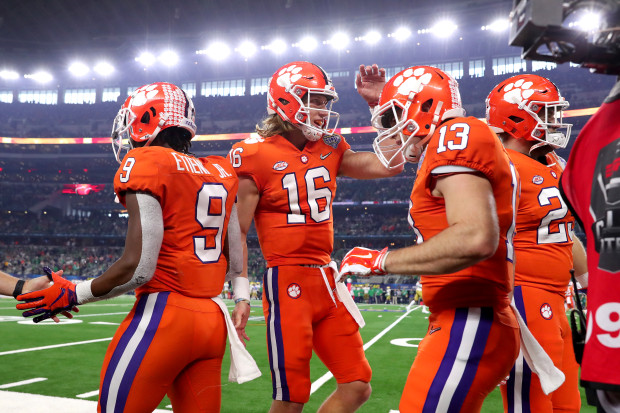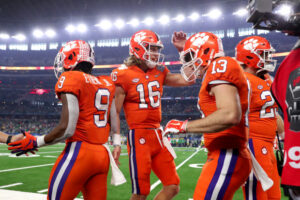 So why did the College Football Playoff make a decision to hold its championship game in the Bay Area in the first place? I saw a good explanation in a Forbes.com article about the preparations being done to transform Levi's Stadium from an NFL venue to the center of college football for a night. It explained the 10-game-in-10-cities initiative by the College Football Playoff, which wanted to bring the championship game to as many regions as possible.
So CFP, you can check the Bay Area off the list. And for the rest of you, who will be watching on TV and hosting watch parties Monday night? We salute you! And we are right there with you!