Last Updated on 08/18/2021 by Inside Tailgating
So is it coincidence that Clemson and Alabama are facing off in the national championship game tonight – two of the best tailgating football schools in America? We here at Inside Tailgating think not. And we took it upon ourselves on a "grills-n-gear" Monday to peruse some of the finer tailgating paraphernalia that are marketed in the name of both schools. We found a few interesting items and thought we'd share for a little pre-game entertainment. In no particular order, we have: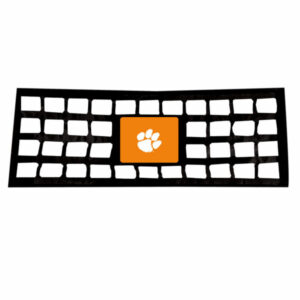 The Clemson Tiger Tailgate Net. So this net, quite literally goes on the tailgate of your pickup truck, apparently. But when I saw it, I thought something else – why not put that thing on the back of your SUV? For those of us with crawling babies who have had to sit on the back of a tailgate to keep a child entertained – and contained – one of these, or something similar with a little more structure, would have been perfect! Travel playpen!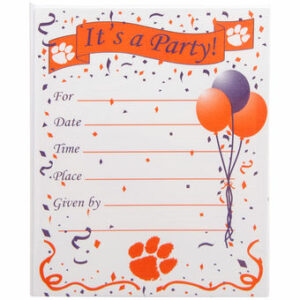 I assume most tailgate invitations are pretty casual. Word of mouth, your basic group e-mail, or for the younger crew, social media. But I guess when you make the national championship game two years in a row, these printed invitations are apropos. More power to ya!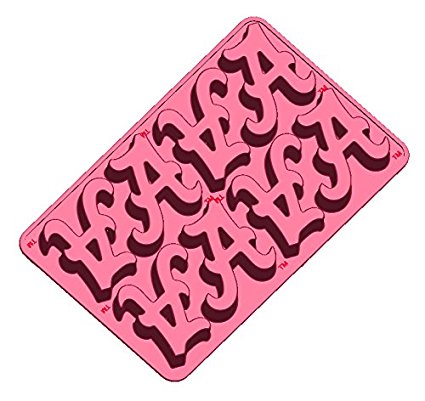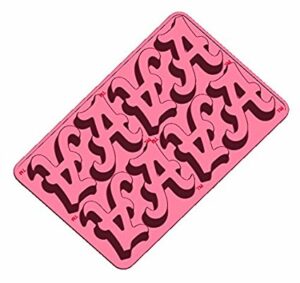 What says cool more than ice cubes in the shape of your school letters? How about these script Alabama As? They're not just for the front of baseball caps anymore! Better yet, they can be used as candy molds too. Chocolate As? Score!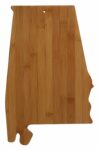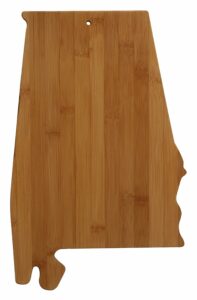 Along those same lines, how about pulling out a state-of-Alabama-shaped cutting board to serve crackers and cheese at your tailgate? Sorry, Clemson, South Carolina state cutting boards wouldn't exactly work for you – Gamecocks get that honor, but we like the look for the 'Bama faithful.
So yeah, betcha a lot of this stuff is going to go on sale Tuesday morning. Small consolation for the losing team, but consolation nonetheless!