Last Updated on 06/24/2021 by Inside Tailgating
Tailgating and cornhole have such a natural kinship to begin with; we've just gone and made it official. Inside Tailgating is joining forces this season with the American Cornhole League to get out and mix with the masses.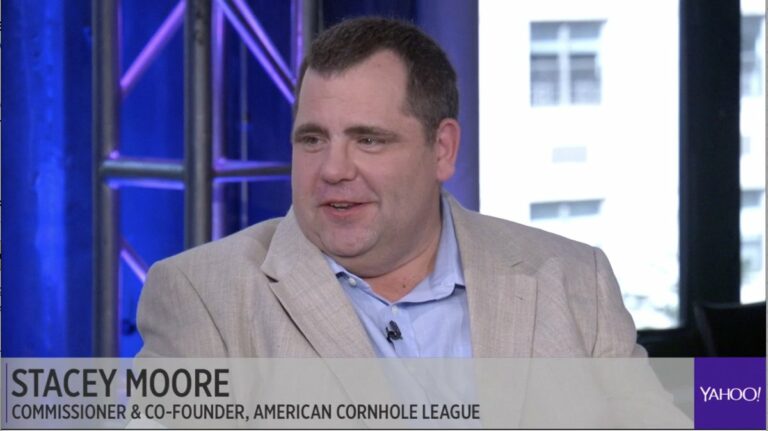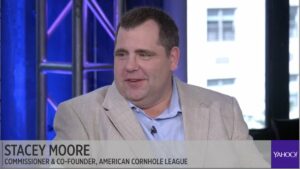 We're going to be out at the new Inside Tailgating Lounge interacting with tailgaters, cornhole players and fans at each of the ACL national events this season. It just so happens that Stacey Moore (pictured left), who is founder and publisher of Inside Tailgating, is also commissioner of the ACL. On his cue, we are finally putting the two entities together. 
The Inside Tailgating Lounge will be featured at every national ACL event this season, starting next weekend (March 29-31) in St. Louis. 
Some of you might have caught some American Cornhole League action on ESPN. The nationwide leader in sports airs all of the Johnsonville Championship tournaments, which are the national finals for the ACL. For those who haven't watched, been or aren't all that familiar with the scene, here are testimonies from Ryan Alessio and Danielle Maslany, two talented staffers who work on the ACL broadcasting side and will also serve as hosts at the Inside Tailgating Lounge.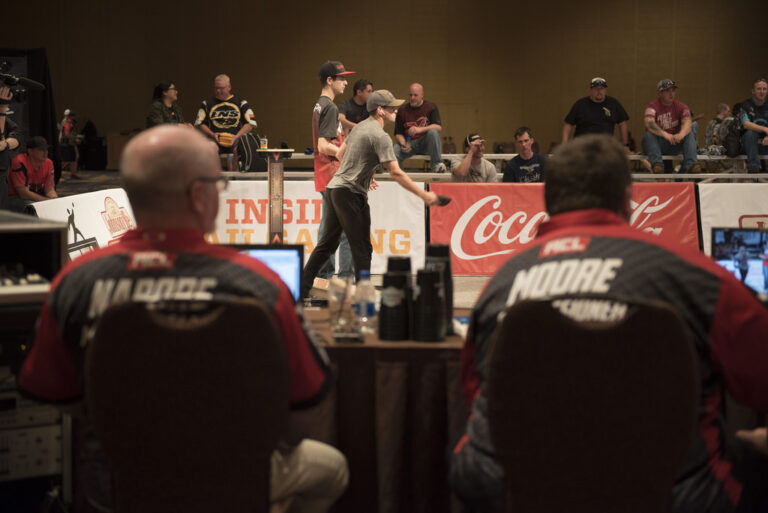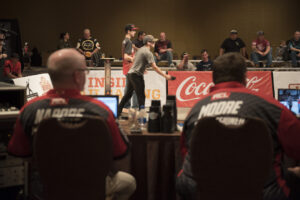 Meanwhile, come join us and check out the scene for yourself! 
"Our ACL events are always fun because each event has its own personality depending on the location. People spend several days in the city and get a taste of what that location has to offer. Whether it is Vegas, Atlanta or Green Bay, we have fun taking in the culture and bringing our own flare to the area. Our events are one big party where all the players are having a great time competing for big prize money and a spot on our ESPN broadcasts. We also have events where local cornhole players can come and try their skills against our best ACL Pros. Drinks are flowing and food is fresh off of the grill for our events as we create a fun party/tailgating atmosphere for our players and guests."
-  Ryan Alessio, digital broadcaster for the ACL and also a host for the Inside Tailgating Lounge.
"The people are always excited at ACL events! The sound of bags hitting the cornhole boards can be heard throughout the entire area, there are games taking place everywhere. The atmosphere is fairly casual before the broadcast begins, people are eating, drinking and having a good time. Certain games have more crowds around them as the event goes on, players focus increases as they try to make it to the ESPN broadcast…

"Once the broadcast begins, the scene changes. The big lights go on, the cameras are setup, people start drinking more, the bleachers/stands fill and the excitement and "chirping" increases. People support their partners, people from their local area and friends they have met through the ACL. Being at an event is fairly similar to how you would watch baseball, football or basketball; Sit in the stands, have a few drinks, eat some food, watch the entertainment."

-  Danielle Maslany, sideline reporter for the ACL and a hostess for Inside Tailgating Lounge