Last Updated on 06/24/2021 by Inside Tailgating
Just when you thought tailgaters' interests were getting lost in the shuffle between the NFL and the almighty corporate dollar comes this story out of the Pittsburgh Post-Gazette last week that the Steelers are in dispute with the mayor for sparing a tailgating lot from development – at least for now.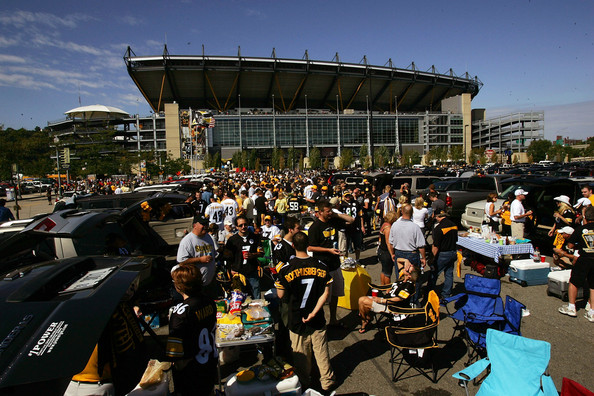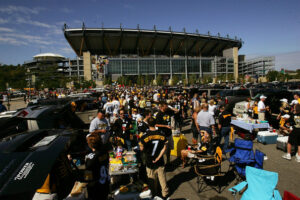 The mayor says the team is letting Gold Lot 2 in the North Shore area of downtown Pittsburgh sit idle for all but eight days a year, referring to the revenue the Steelers make from parking at eight regular season home games.
"It's an ATM for them," Pittsburgh mayor Bill Peduto said in a recent interview, according to the Post-Gazette. "They're getting all this cash and what they say is they need that parking for eight days a year for Steelers games."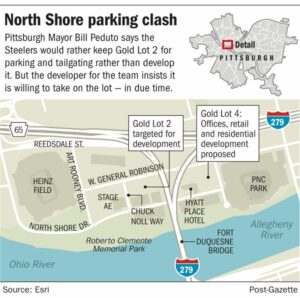 According to the story, the mayor wants to see that land developed for residential use. Through its developer, the Steelers counter that they are interested in developing the land in due time but want to hold off – particularly while a nearby lot is being developed that will cost the team and its fans 300 parking spaces.
"Their concern is that development happens logically, sequentially, and that parking gets replaced if needed," said Barry Ford, president of Continental Real Estate which was hired by the Steelers and Pittsburgh Pirates to develop the land between their two stadiums.
In the meantime, good for Steeler fans. Even if it's their money (and parking revenue) doing the talking here, fine. At least their interests are being considered!