Last Updated on 07/08/2021 by Inside Tailgating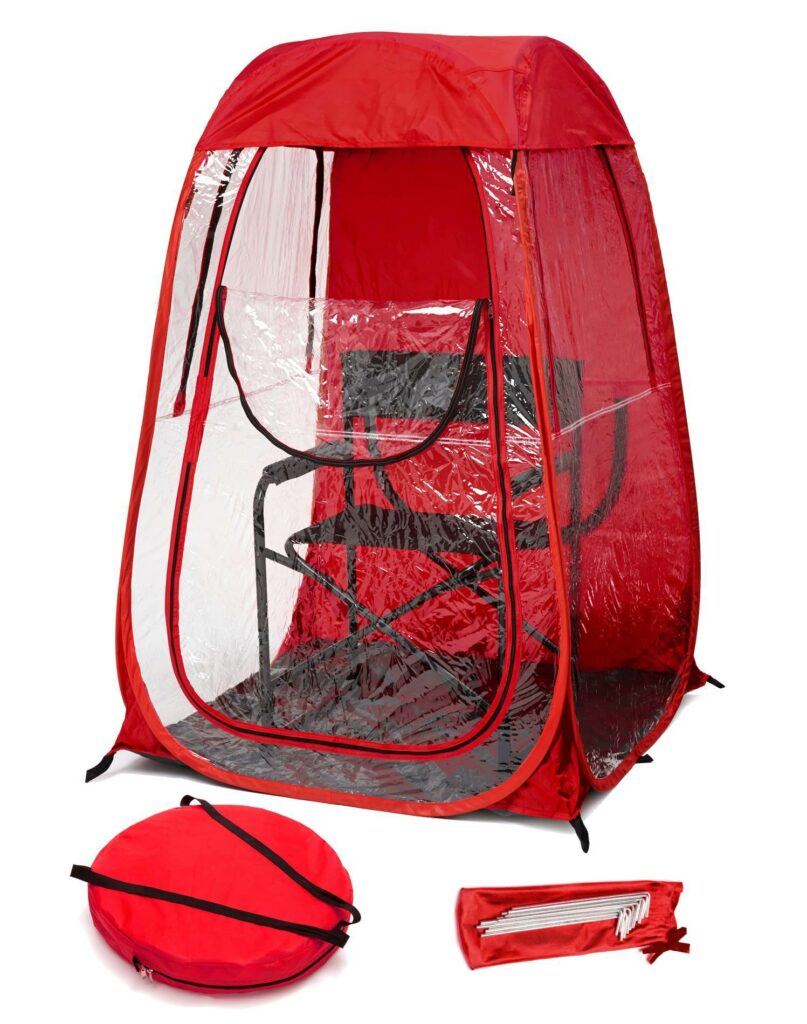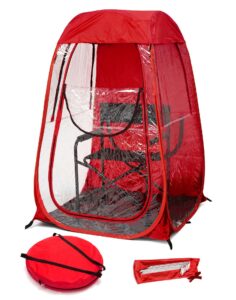 Want to stay dry and warm during your next rainy tailgate? Have kids who play sports that require long hours in the rain, wind or cold? Hunt in frigid temps? Under The Weather has created a personal pop-up tent called a Sports Pod, a product which won over Mark Cuban on the TV show "Shark Tank," and we at Inside Tailgating are so excited to give one out to a lucky reader during the month of September!
For information on how to enter the contest, click here. We're talking about a $99 value. You have until noon on Sunday Sept. 30 to enter. *(This contest is over.)
Sports Pods come folded and packed in a backpack, so they are easy to tote, and pop-up and fold back down in seconds. The material is both water and wind resistant and treated with UPF 50 for protection from sun. The Pods come with clear front and sides for easy viewing and they can attach to one another which is great for socializing! And if your tailgating buddy gives you a hard time for being soft about the weather, don't be surprised if he asks for a few minutes in your pod before the tailgate is over. Sports pods are re also great to share with loved ones who might not be as excited about partying in the wind and cold as you are.
For more information, go to www.undertheweatherpods.com.