Last Updated on 04/15/2021 by Inside Tailgating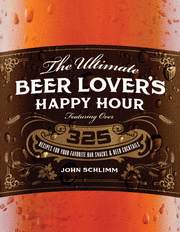 Earthy, sweet, and with a little sizzle, this black bean and corn salsa with bell peppers, red onion, and jalapeño is as eye-catching as it is full-on yummy. Add to that a pairing of Amber Lager, Maibock, or – to be really adventurous – Rauchbier, and you've got yourself a tasty conversation piece that will keep the party going all night long!
Pair with: Amber Lager, Maibock, Rauchbier
Ingredients-
2 (16-ounce) cans black beans, drained and rinsed
1 (12-ounce) can white corn, drained and rinsed, or 1 (14-ounce) package frozen corn, thawed
¼ cup chopped fresh cilantro
¾ cup finely diced red, yellow, and/or green bell peppers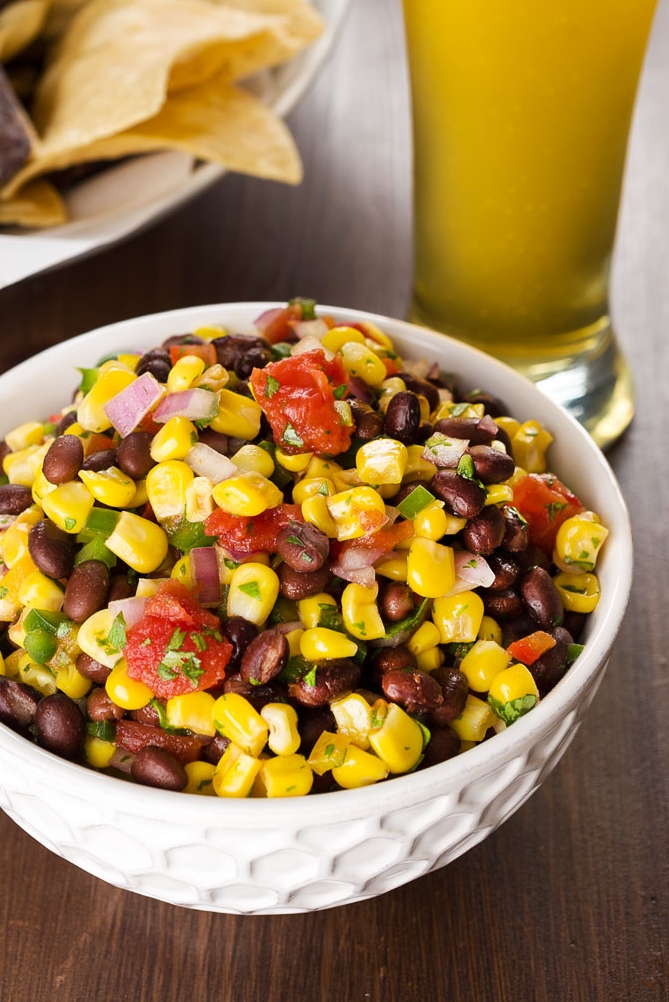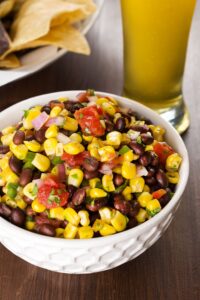 1 medium red onion, finely chopped
1 (14-ounce) can diced tomatoes, partially drained
1 jalapeño, finely chopped, or more to taste
1 tablespoon canola oil
3 tablespoons freshly squeezed lime juice
1 teaspoon salt
1 teaspoon garlic powder
Combine the black beans, corn, cilantro, peppers, onion, tomatoes, and jalapeño in a large bowl, mixing well. Drizzle the oil and lime juice over top, then add the salt and garlic powder. Stir. Refrigerate, covered, for 3 hours to overnight.
Yields about 2 cups
recipes provided by John Schlimm from his books The Ultimate Beer Lover's Happy Hour and The Ultimate Beer Lover's Cookbook
Join our Inside Tailgating Community For Free Today!