Are you gearing up for football season and so, so ready for that first tailgate to get here? My guess is you have lots of energy and excitement to host your first tailgate, and you are ready to take on a recipe for a tailgating staple like chicken wings that's both delicious and ambitious. We've got the perfect one for you!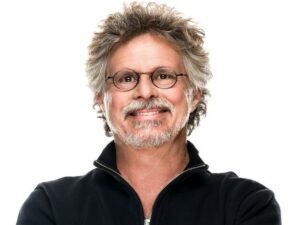 Steven Raichlen, author of New York Times bestselling cookbooks like the Barbecue! Bible and star of PBS' Project Smoke, knows barbecue and he knows tailgating. We know that because we've spoken to him and if you missed it, check out this article we did with him about his recently-published Barbecue Sauces, Rubs and Marinades. After that, make out your grocery list for your first tailgating dish of the year, which is straight out of the Barbecue! Bible:
Australian Beer-Barbecued Wing
Prep time: 4 hours for marinating chicken wings
Yield: 12 wings
For the chicken and marinade:
12 whole chicken wings (21⁄2 to 3 pounds)
1/4 cup peanut oil
1/4 cup fresh lemon juice
1/4 cup Worcestershire sauce
1/4 cup Australian beer, such as Foster's
1 teaspoon salt
1 teaspoon freshly ground black pepper
For the barbecue sauce:
2 tablespoons peanut oil
1 small onion, finely chopped
1 clove garlic, minced
2 teaspoons minced peeled fresh ginger
1/2 teaspoon hot red pepper flakes
1 cup ketchup
1/3 cup Australian beer, such as Foster's
2 tablespoons fresh lemon juice
2 tablespoons Worcestershire sauce
2 tablespoons red wine vinegar
1 tablespoon dark brown sugar
1 tablespoon honey
2 teaspoons soy sauce
1 teaspoon dry mustard
1/2 teaspoon freshly ground black pepper
Step 1: Prepare the chicken: Rinse the wings under cold running water, then drain and blot dry with paper towels. Make two or three deep slashes, to the bone, in the meaty part of each wing. Place the wings in a large nonreactive bowl and stir in the 1/4 cup of peanut oil, 1⁄4 cup of lemon juice, 1/4 cup of Worcestershire sauce, 1⁄4 cup of beer, the salt, and the 1 teaspoon of pepper. Cover the wings and let marinate, in the refrigerator, for 4 hours, turning the wings occasionally.
[youtube https://www.youtube.com/watch?v=kG4qDSde0oo&w=560&h=315]
Step 2: Meanwhile, prepare the barbecue sauce: Heat the 2 tablespoons of peanut oil in a medium-size heavy saucepan over medium heat. Add the onion, garlic, ginger, and hot pepper flakes and cook, stirring with a wooden spoon, until the onion and garlic are lightly browned, about 5 minutes. Stir in the ketchup, 1⁄3 cup of beer, 2 tablespoons of lemon juice, 2 tablespoons of Worcestershire sauce, 2 tablespoons of vinegar, brown sugar, honey, soy sauce, mustard, and 1⁄2 teaspoon of pepper and bring to a boil. Reduce the heat to low and let the sauce simmer gently until thick and richly flavored, 10 to 15 minutes, stirring occasionally. Remove the barbecue sauce from the heat. Measure about 1 cup and set this aside for serving.
Step 3: Set up the grill for direct grilling and preheat to medium-high.
Step 4: When ready to cook, brush and oil the grill grate. Drain the wings and arrange them on the hot grate, pulling them open to expose as much skin as possible to the flames. Grill the wings, turning them several times with tongs, until the thicker wing sections are no longer pink near the bone, 12 to 16 minutes in all. Reduce the heat if the wings start to burn. Start brushing the wings with the barbecue sauce during the last 5 minutes of cooking.
Step 5: Transfer the wings to a serving platter. Brush them again with the sauce, and serve with the reserved sauce.