At Inside Tailgating, we independently select and write about stuff we love or want to try out and think you will too. As a participant in the Amazon Services LLC Associates Program, and other affiliate advertising programs designed to provide a means for sites to earn advertising fees by advertising and/or linking to their websites, such as Amazon.com, we may receive a commission on sales or other compensation through those links on this page. It is at no additional cost to you, but we gotta pay for our tailgates somehow…
Major League Baseball is BACK! Happy Opening Day and Opening weekend to all you baseball fans around the U.S. and beyond. What's more perfect for Opening Day than beer chaser brats?! MLB Opening Day came a little earlier this year and we aren't complaining. It might be a little chillier in some places than normal, but that's all the more reason to fire up a grill – whether it's to keep warm around or use as an excuse to get outside and enjoy – either in your backyard or at the stadium lots.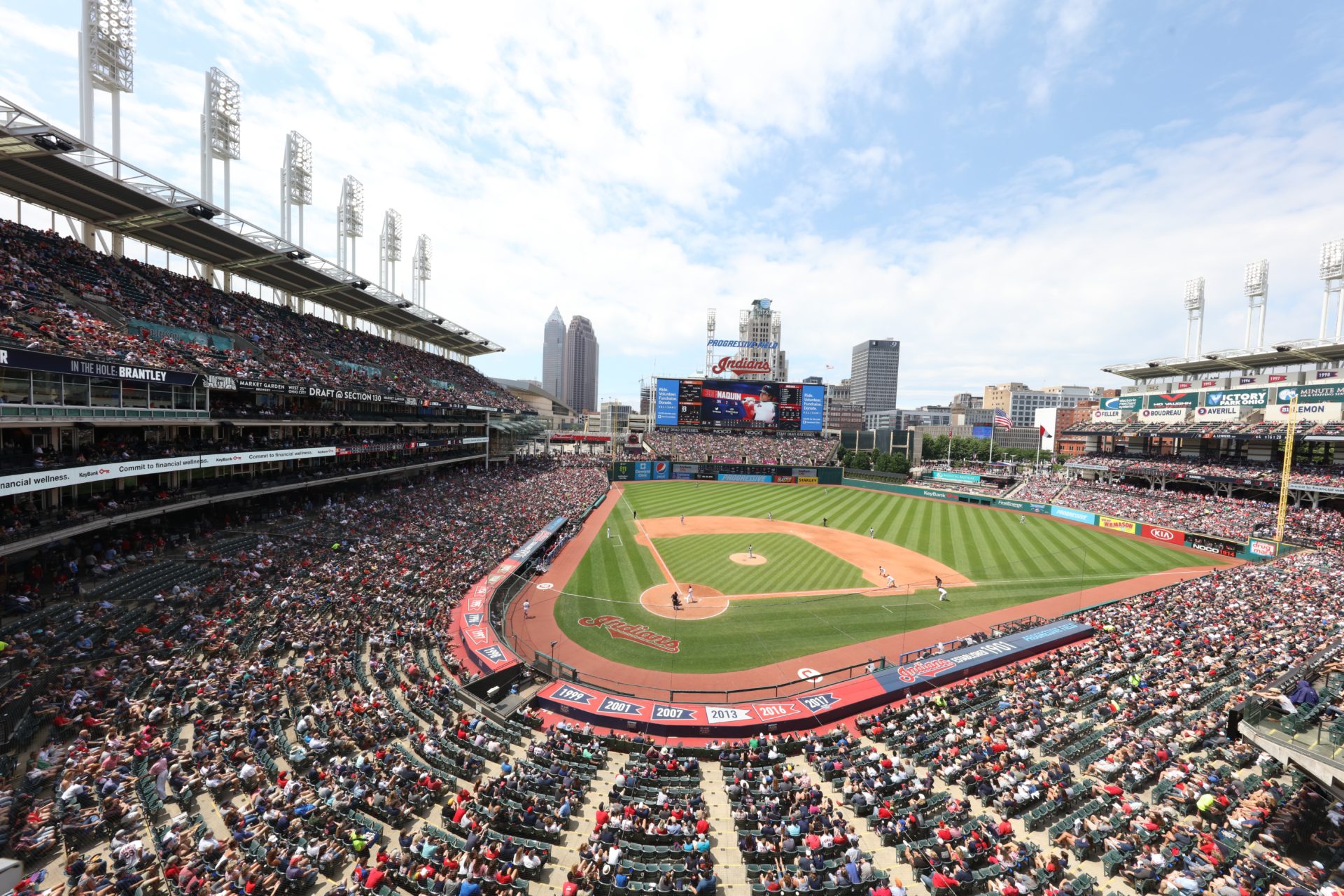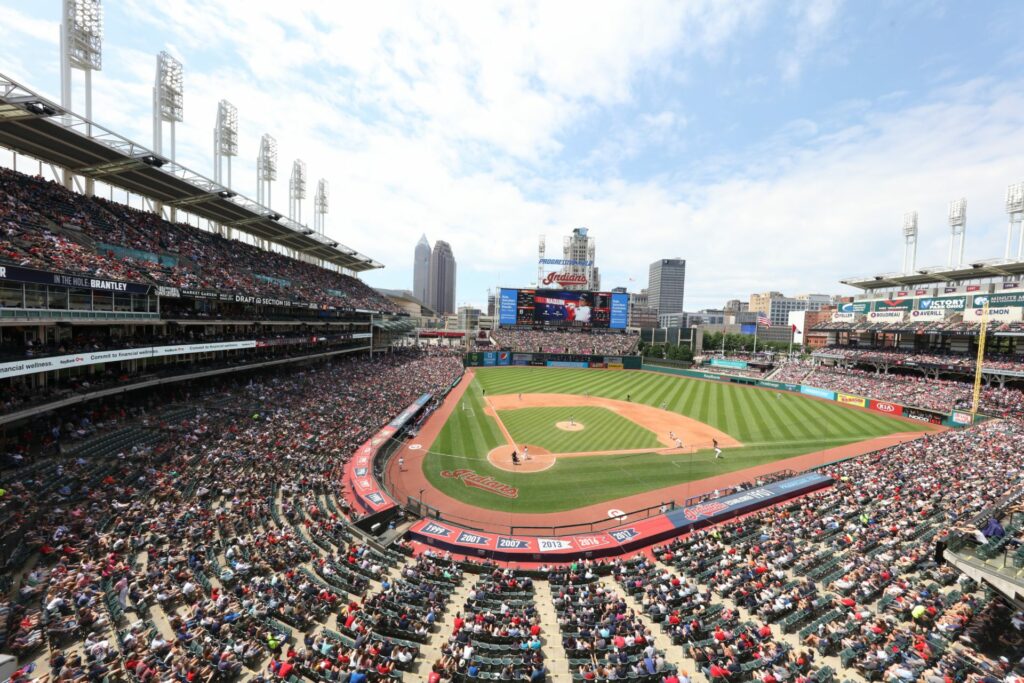 There is no better way to kick off the baseball season, whether homegating or tailgating, than serving up beer and brats, so why not try this recipe from our friends at Johnsonville that combines both?
Beer Chaser BratS Hot Tub Recipe
Don't let a dry sausage ruin your reputation as a grillmaster. Bathe your brats in your brew of choice and always have perfect brats ready to go! Just close your eyes and imagine you're at the ballpark while you enjoy clean, line-free bathroom access at your homegate.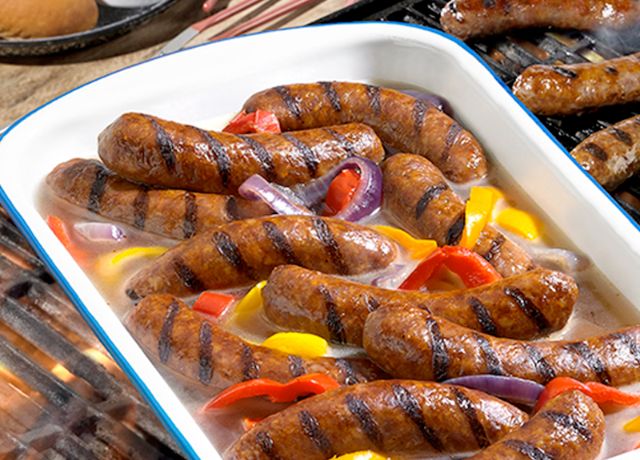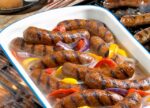 Print Recipe
Johnsonville Beer Chaser Brat Hot Tub
Don't let a dry sausage ruin your reputation as a grillmaster. Bathe your brats in your brew of choice and always have perfect brats ready to go!
Equipment
1 heavy duty foil baking pan (14-in. x 10-in. x 3-in.)

Charcoal or Gas Grill

Aluminum Foil

Grilling Tongs

Knife
Ingredients
2

packages

19 ounces each JOHNSONVILLE® Firecracker Spicy Sausage or JOHNSONVILLE® Original Brat

1/4

cup

butter

1

medium red onion

sliced into 1/2-in. rings

1

each red

orange and yellow bell pepper, sliced into 1/2-in. rings

4-5

cans

12 ounces each beer

10

brat buns
Instructions
Place foil baking pan over medium heat on a gas or charcoal grill, add butter. Grill until butter is melted.

Add the onion and peppers; cover with foil and grill 20 minutes, stirring occasionally until vegetables are tender.

Add beer; hold, uncovered, on grill.

Grill brats according to package directions.

When brats are cooked, place in hot tub.

Serve brats with peppers and onions on a bun.
Shop your beer bratwurst essentials for MLB Opening Day
This beer bratwurst recipe is easy to follow, easy to execute, and makes brats extra flavorful and moist. Wisconsinites have been passing down this recipe from one generation to the next…..so we're passing it on to you! Try it out and comment below regarding all your bratwurst yumminess or MLB Opening Day festivities. Enjoy!
Check out our other recipes and share your own recipes, tips & tricks with us, and don't forget to tag us on social so we can highlight your tailgate or homegate prowess in the future!