Last Updated on 04/15/2021 by Inside Tailgating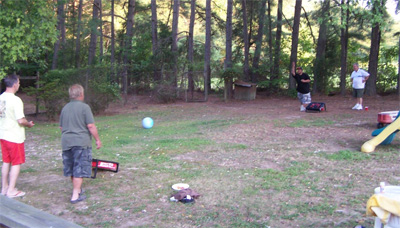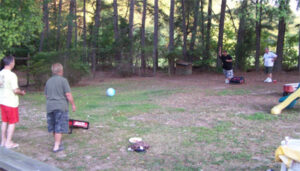 As we reach the beginning of 2013, a lot of us tailgaters are gearing up for the end up football season. Though some of us are disappointed that our teams may not have made the playoffs, we can curb our anger and dissatisfaction with something positive, the brand new tailgating game of BecoBall! This game can be played by people of all ages at tailgate parties, backyard barbeques, the beach, campsites, or anywhere you decide! BecoBall utilizes two frames, two pouches of your color choice, six balls, and can be transported with ease inside of its carrying case.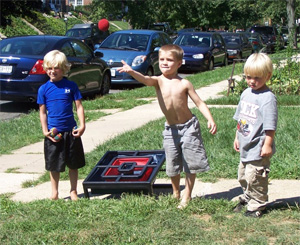 Cornhole boards and some other tailgating games in general can be awkward and heavy to move around for some people, but BecoBall brings you a great game in a convenient and transportable package that even kids can carry. The makers of BecoBall wanted to simplify the scoring and regulate the rule and wanted to make a game that was universally challenging and fun for a wide variety of ages. This game is incredibly fun and I recommend to all those who want a new game for the New Year. The game is tournament capable, durable (600D polyester pouches, and
long-lasting crochet balls), and compact (only weighs about 12 lbs). It was also a featured game in MegaGate 2012!
The game took about a year to develop and is a great way to entertain your guests at your parking spot or in your backyard! So check out BecoBall by going to www.becoball.com and customize a game to your liking. You will not be disappointed and your tailgating circle will be envious of your purchase. Happy New Year and enjoy the game of BecoBall!