Last Updated on 08/18/2021 by Inside Tailgating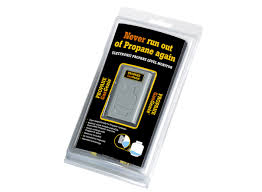 You're standing over the grill, tongs in one hand, cold drink in the other, entertaining your fellow tailgaters with the story of how you almost, sort of, maybe could have played college ball, when the BBQ chicken stops sizzling and the grill goes cold. Your propane tank is empty. Instead of commanding an audience with your accolades, you're stuck running to the store to buy a replacement tank while your hungry guests stare at partially cooked food now in the temperature danger zone. Nothing ends a party like salmonella!
If only you had something that signaled when you were about to run out of propane. Something with a little more technology than a pressure gauge that allowed you to get full use out of a tank without swapping it out preemptively.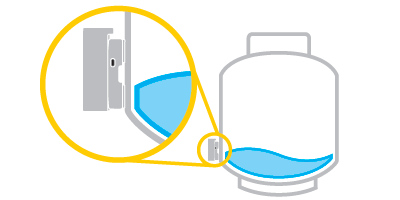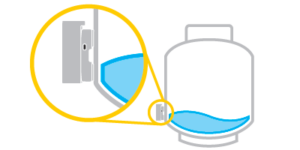 The Propane GasGenie is an ingenious little device that audibly alerts you when your propane tank is low, but still has enough juice to finish grilling your current spread. Powered by 2 AA alkaline batteries (which are supplied), the Propane GasGenie monitors the gas liquid level with sensors that detect changes in the tank based on time and temperature. Just clip it magnetically above the bottom curve of your propane tank before you turn the gas on and watch the LED lights flash every 20 seconds to indicate that it's working. An audible alarm will beep when you're down to the dregs to remind you to change your tank after its present use.
Not only will the Propane GasGenie help you save money by utilizing all the gas in the tank before you change it, it will help you save face by ensuring your guests don't go home hungry! Check it out at www.propanegasgenie.com!