Last Updated on 08/18/2021 by Inside Tailgating
DURHAM, N.C. – My husband and I took our 7-month old son Wade to his first football tailgate this past weekend for the Duke-Virginia game, and while the outcome of the game didn't suit us Duke folks, I did learn a valuable lesson from my son about tailgating fare. Kids of all ages have discerning tastes too!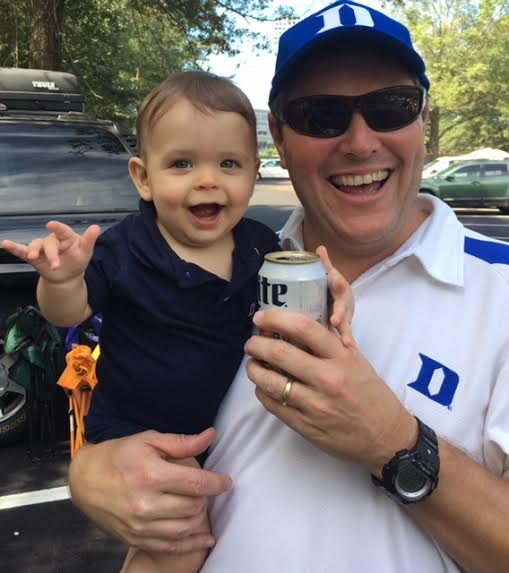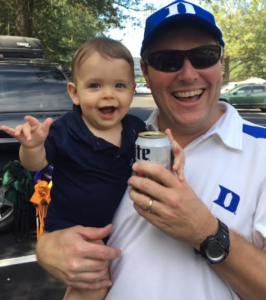 Here I had loaded up a lunch bag with Wade's usual first-solid-food staples like pea pouches and banana rice Mum-mum crackers, when what the boy really wanted was barbecue. I kid you not. While Wade's mama was being paranoid about his ability to chew – he's got a grand total of two teeth with two more trying to come in – his daddy suggested giving him a taste of some good ol' vinegar-based Eastern North Carolina barbecue that friends of ours had brought. While the idea seemed borderline crazy to me at first, I've learned to follow Daddy's lead on a lot of things that I'm too scared to try. So I put the tiniest little bite of chopped barbecue on my finger and fed it to Wade. He loved it. The leftover last-bite portion on Mama's plate was not going to cut it; he wanted more. So back into the pan of tangy goodness I went to get Wade his own serving. Who knew? (And no, I didn't give Wade a taste of the beer. I did draw the line somewhere! Sure is a devilish grin he's got for our family friend Andy Albright though!)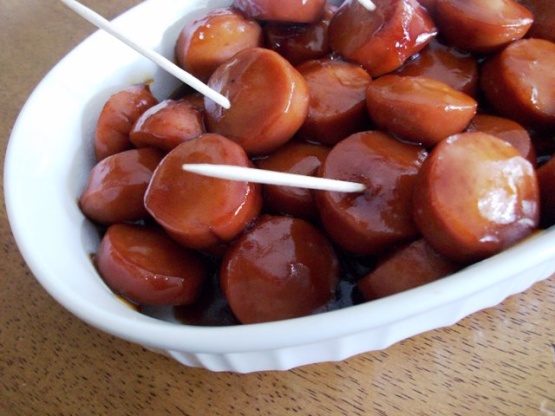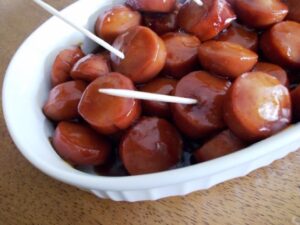 That got me to thinking about what might make tasty kid-friendly treats at future tailgates. Here are my top 5 picks for kid-friendly tailgating recipes.
5. Technically, hotdogs are a choking hazard, so please don't report me to the department of children's services but these sweet and sour hotdog bites look delicious for kids with a few more than almost four teeth! If your child can't count his or her teeth on one hand, you best chop those hotdog bites into tiny little pieces!
4. They're healthier than fudgsicles and just as easy to throw into a cooler next to the um, adult beverages. These frozen banana pops are sure to be a hit.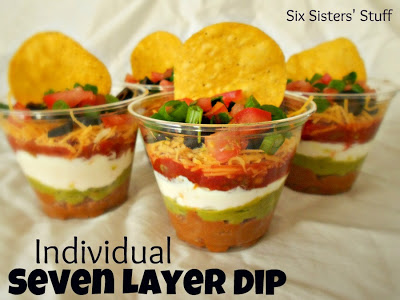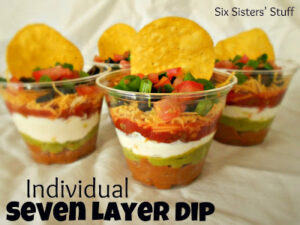 3. Pizza is too easy, right? You're a total slacker should you show up at a tailgate with a Domino's box. But these pepperoni pizza puffs look just as good, they're easier to hold and eat at a tailgate and they look pretty easy to make! Win-win!
2. This individual seven-layer dip in a cup not only looks cool and is easy to carry around in a parking lots, which kids will love, and it goes with something as simple as a bag of Fritos, it is also easy to make. Not to worry bleary-eyed moms, all seven of those layers can be made from ready-made ingredients!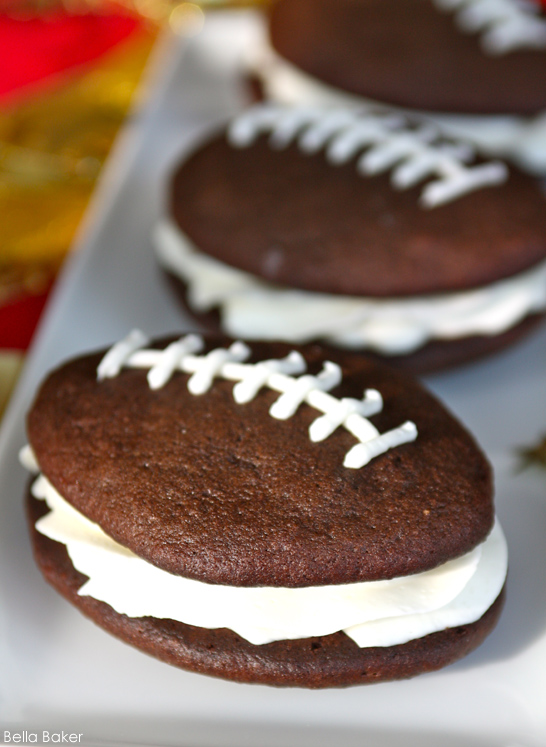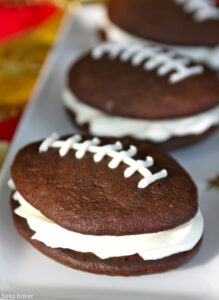 1. What kid-friendly tailgate is complete without football whoopie pies?! They are a little higher maintenance than the dip recipe but they can be made ahead (a.k.a. when the kids are asleep!) and you'll love taking home an empty dish.