Last Updated on 04/15/2021 by Inside Tailgating
On Monday, January 11, the college football National Championship will be played in Glendale, Arizona. If you are heading out to the big event or planning a home viewing tailgate party here is a couple Arizona specialties to get you by.
Arizona Mexican Tamale Pie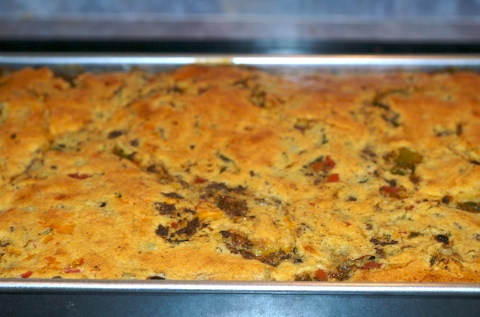 Ingredients
3/4 pound ground beef or turkey
1 cup chopped onion
1 1/2 cup diced green bell pepper
4 cloves garlic, minced
2 teaspoons cumin
1 can (15 ounce size) black beans
1 can chipotle chiles en adobo
1 can (8 ounce size) stewed tomatoes
2 teaspoons adobo sauce (from chiles)
4 ounces Cheddar cheese (grated)
1/2 cup chopped fresh cilantro
1 box cornbread mix (prepared into cornbread batter, set aside)
Directions
Brown and saute meat, onions, pepper and garlic on the stove in a large pot.
Add cumin.
Add beans, tomatoes and chiles, and adobo sauce.
Saute for 5 minutes.
Remove from heat.
Add cilantro.
Pour into a glass baking (quart and a half approximately at least) pan.
Pour the cornbread batter over the meat mixture.
Bake for 20-22 minutes at 325 degrees F.
Arizona Ranch Style Beans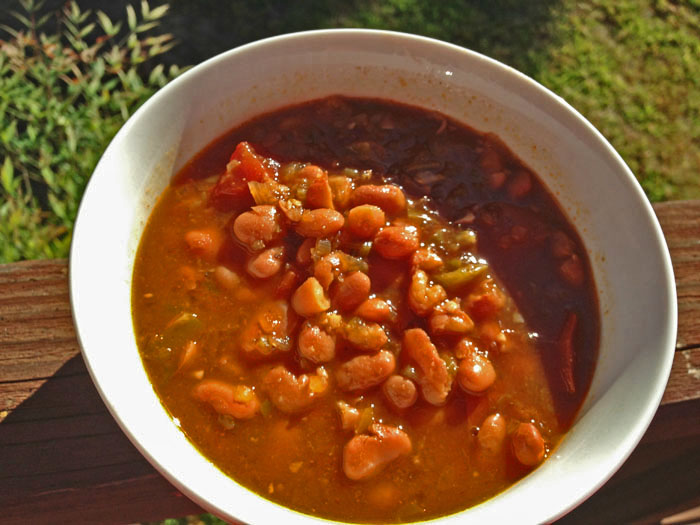 Ingredients
2 pounds dry pinto beans
1 teaspoon salt
2 large onions, diced
3 cloves garlic, diced
1/2 teaspoon black pepper
1/2 teaspoon cumin
1 can (4 ounce size) taco sauce
1 can (4 ounce size) roasted green chiles
1 can (16 ounce size) diced tomatoes
Directions
Soak beans overnight or bring to boil, turn off, let stand 1 hour.
Drain, cover with water, add salt and boil for about an hour adding water to cover as needed.
Add onion, garlic, black pepper, cumin, taco sauce, chiles and tomatoes.
Cook over reduced heat until beans are tender, approximately 1 1/2 hours.